We Go Above and Beyond Organic Standards
Congratulations, you are ready to buy a new mattress!
When shopping, you will likely come across organic mattress options. You probably understand organic when it comes to food and maybe even cosmetics or clothing, but an organic bed? Simply put, conventional mattresses are made with harmful chemicals whereas organic mattresses are not.
And when we say we are organic, we mean it. In fact, unlike competitors, we are the only company to go above and beyond organic standards.
Once you do more research and decide you want to make the switch to organic sleep, you will start to see companies touting green, natural and organic mattresses. These terms can get confusing and overwhelming, so which mattress do you choose for your healthiest sleep?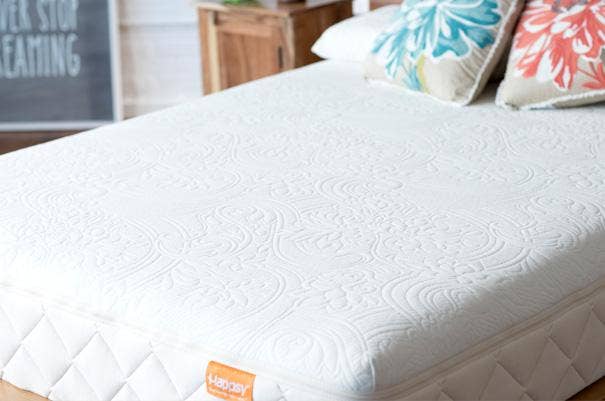 We Use NO Harmful Chemicals
We are the real deal when it comes to the promise of no harmful chemicals. Most companies selling organic mattresses still use some form of chemical flame barrier (which contains flame retardant chemicals). We use absolutely no flame barriers. Our products meet the highest organic standards for non-harmful chemical use. If you are looking for a non-toxic, chemical-free mattress-in-a-box, Happsy is the natural choice (pun intended).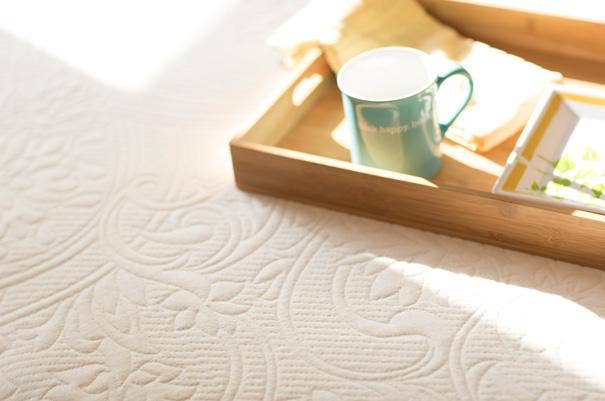 Even the Wood in our Foundations is Rainforest Alliance Certified
We go above and beyond organic standards for our mattresses AND mattress accessories, including our foundations. The wood that is in this accessory is FSC/ Rainforest Alliance certified. We don't do that because we have to, but because we want to give you the best in organic and toxin-free sleep as well as do our part in protecting the planet.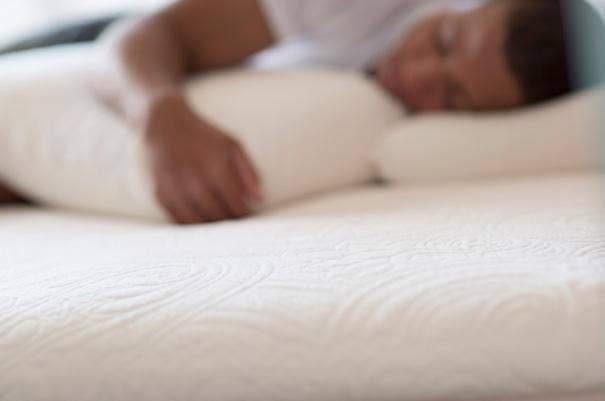 Our Other Mattress Components Also Meet Organic Standards
We don't just look at just our four main materials (cotton, wool, latex and coils) when making you a great organic mattress. Many organic competitors will craft you a bed with only these materials being organic, but we wanted to make sure EVERYTHING is the healthiest option. Beyond our four main materials, the other components in the bed all follow the Clean Production Action GreenScreen Guidelines.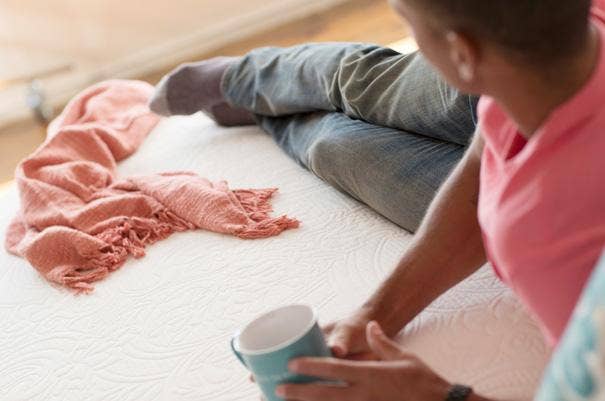 You Won't Be Sleeping on Glue
We not only have individually pocketed springs, we are also the only mattress-in-a-box to forgo the use of questionable glues.That's right, with the other guys, even the "organic" ones, you are sleeping on glue/ adhesives. We use a heat sealing process for our pocketed springs so you can rest without breathing in harmful glues.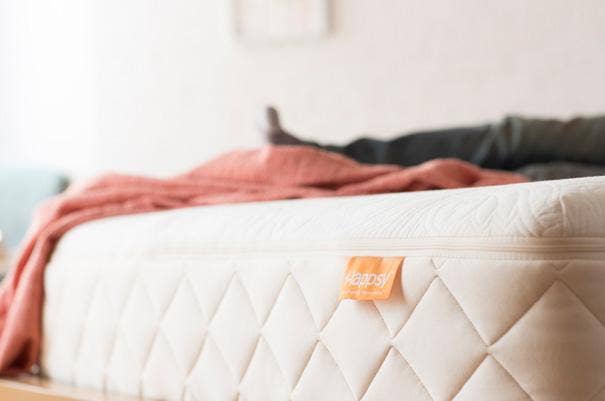 We Don't Settle on Non-Organic Binding
While the binding is an integral part of maintaining the mattress structure, it is also one of the first things many companies overlook when it comes to making an organic switch. We want every last detail to be organic, so we are the only mattress-in-a-box that eliminates non-organic binding. It may seem like a small choice, but it's a big deal for your sleep.
Want to learn more how Happsy is the better choice? We explain the difference between

natural, green and organic mattresses
.