Fluffy Whole Grain Chocolate Chip Pancakes From The Clean Eating Couple
These Fluffy Whole Grain Chocolate Chip Pancakes are the perfect treat for breakfast in bed. Made with whole grain oat flour, and wholesome ingredients like eggs, honey and coconut oil - they're a healthier take on a classic breakfast favorite!
If you're looking for something yummy to make after you've slept in and want to stay cozy in bed on a lazy Sunday morning - these are for you!
You can easily swap out the chocolate chips in this batter for blueberries or bananas for an even healthier take - and if you don't have time for breakfast in bed, you can make these pancakes ahead of time and freeze them. When you're ready to eat pop in the microwave or toaster oven!
Yield: 8 pancakes
Total Time: 20 Minutes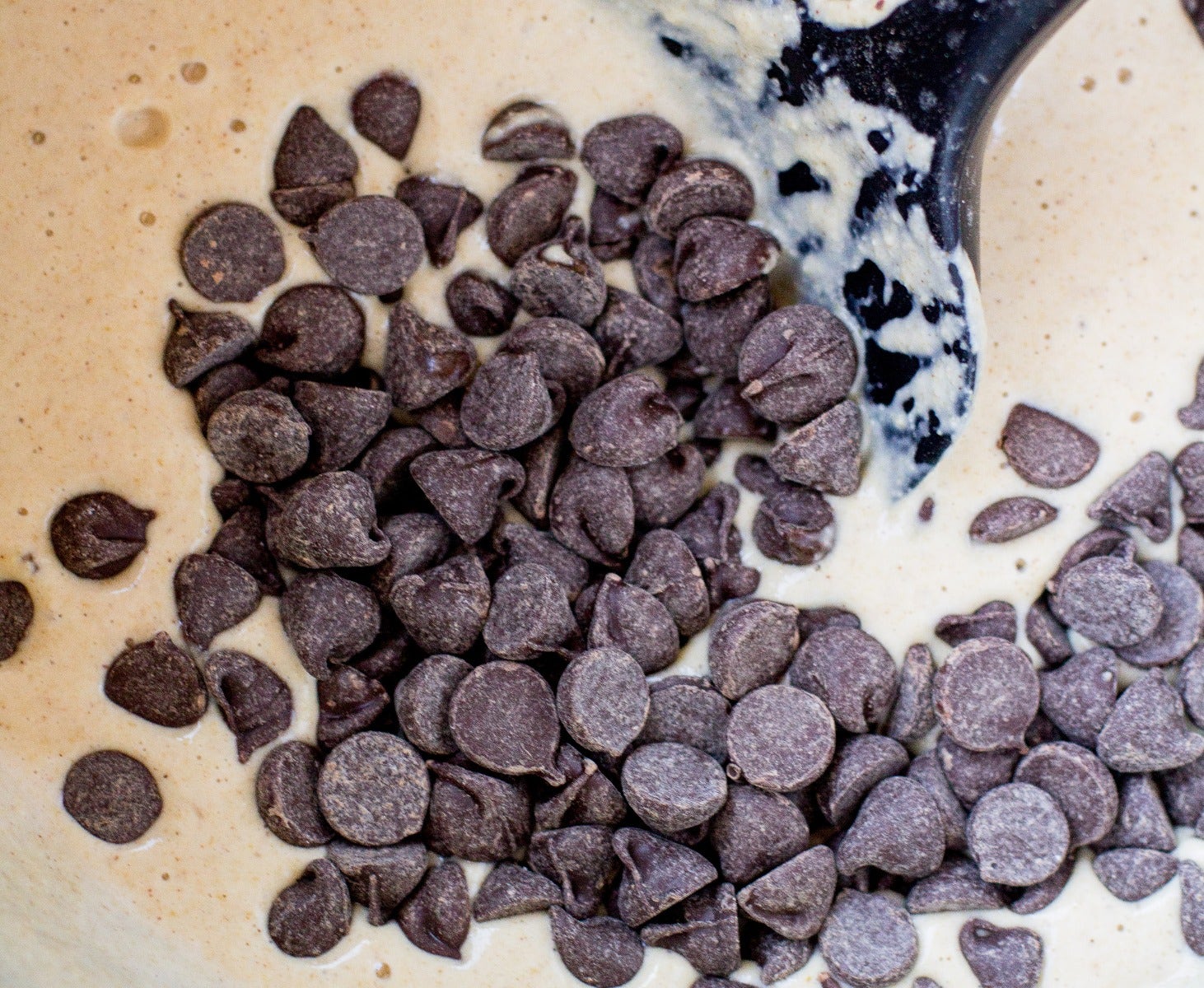 Ingredients
2 eggs
2 tablespoons honey
2 tablespoons coconut oil, melted + cooled
1 cup milk
2.5 cups oat flour
2 teaspoon baking powder
1 teaspoon cinnamon
½ cup chocolate chips

Directions
In a bowl whisk together eggs, honey, coconut oil and milk until smooth.
Stir in oat flour, baking powder, and cinnamon.
Allow batter to rest for 5 minutes (this helps the batter to thicken + fluff up!)
While batter is resting, grease/ heat up a large skillet or griddle.
Drop pancake batter in ⅓ cup increments on the skillet. Cook for about 3 minutes, until pancakes are golden brown. Flip + cook for additional 3 minutes on opposite side.
Serve with maple syrup or fresh fruit