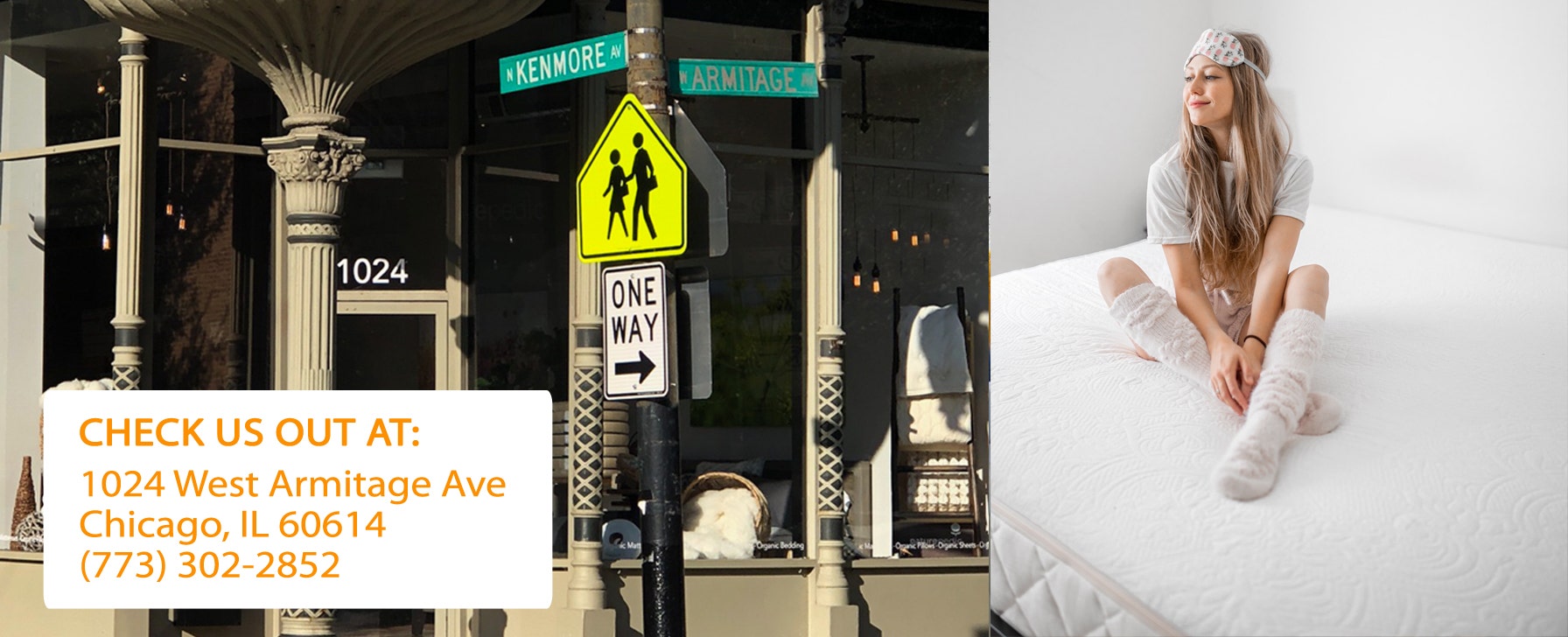 Choose Organic Comfort
When you choose Happsy, you're choosing the most comfortable mattress you'll ever own. Plus, since the Happsy organic mattress is GOTS certified and made from the best materials on earth, you're also choosing to help protect the environment. Other companies seem to be okay with lots of petroleum-based materials in their mattresses, questionable chemicals, flame retardants and more. We understand the dangers that come with these materials - dangers to our health and to the planet's. That's why we offer a more natural, non-toxic mattress that goes beyond the strictest organic mattress standards - all while increasing comfort (thanks to mother nature) and all at an unbeatable price!
Visit Us in Downtown Boston!
BIG NEWS: We just opened a storefront in Boston! Nestled in the heart of this vibrant, health-conscious city nationally recognized for making strides in sustainability, our Boston showroom is the place for anyone seeking healthier sleep – for people and for planet. Whether it's naturally cooling comfort, a greener home or just a better night's rest you're looking for, our knowledgeable team is here to guide you through the Happsy experience. Make Boston your organic sleep destination – better sleep awaits!
Happsy Organic Mattress Showroom
252 Newbury St, Boston, MA 02116
Store inquiries: (857) 957-0151
Customer service: 1-844-7HAPPSY (844-742-7779)
Store Hours
Wed–Fri: 11am-7pm | Sat–Sun: 10am-6pm | Mon–Tues: Closed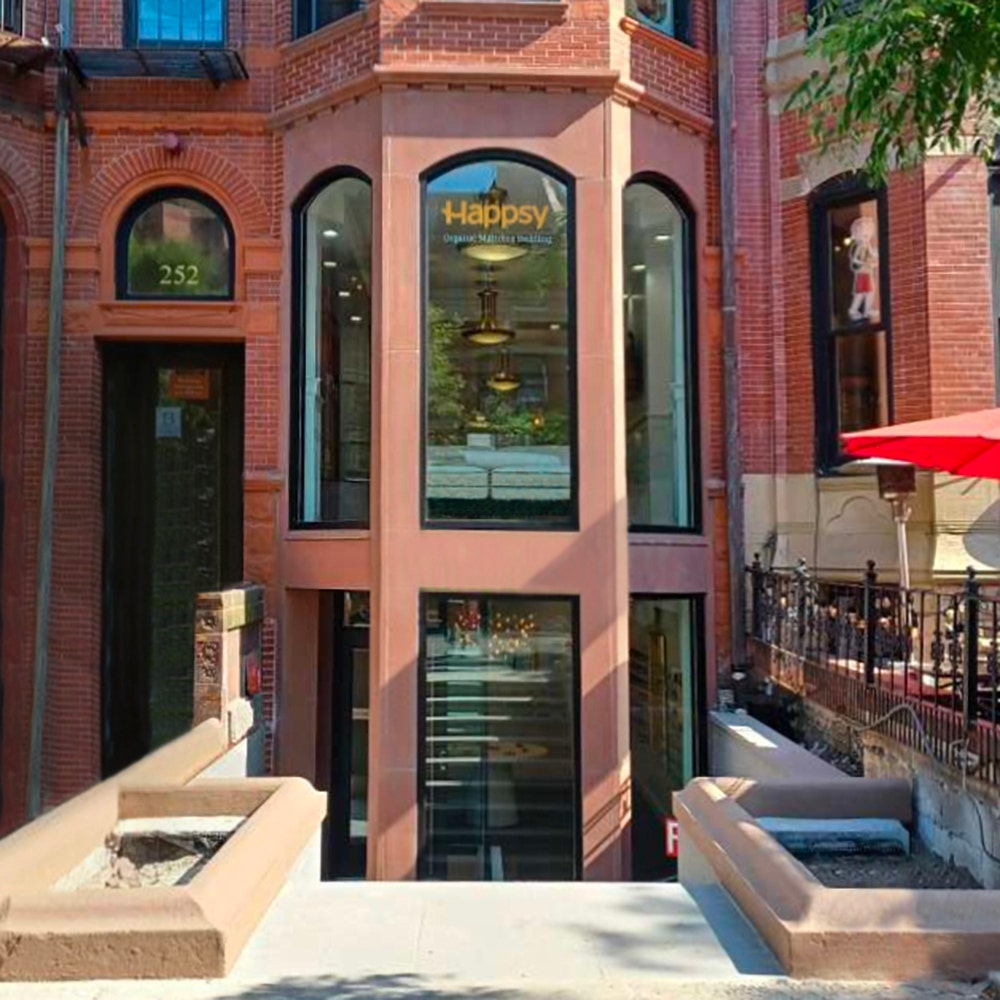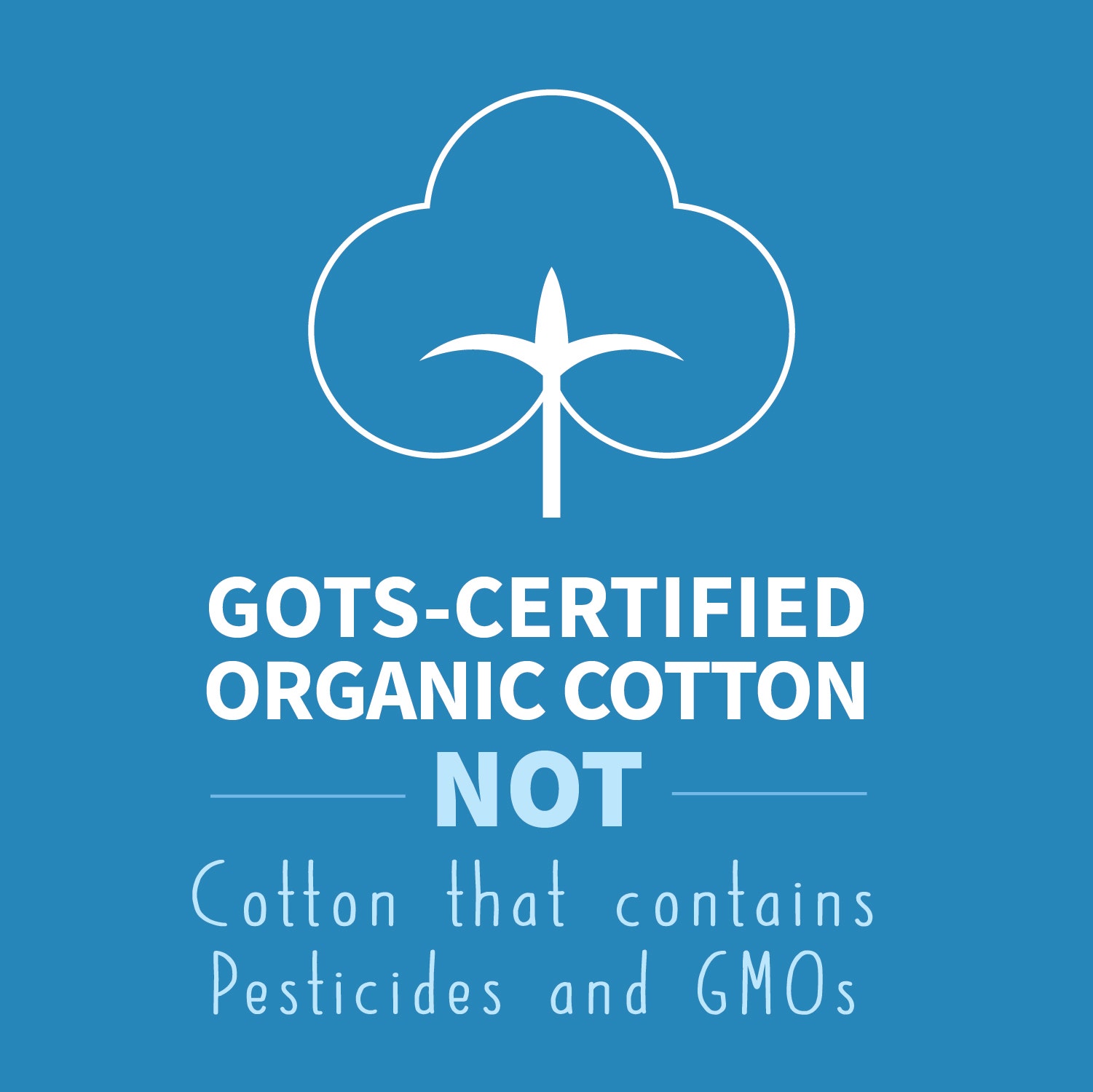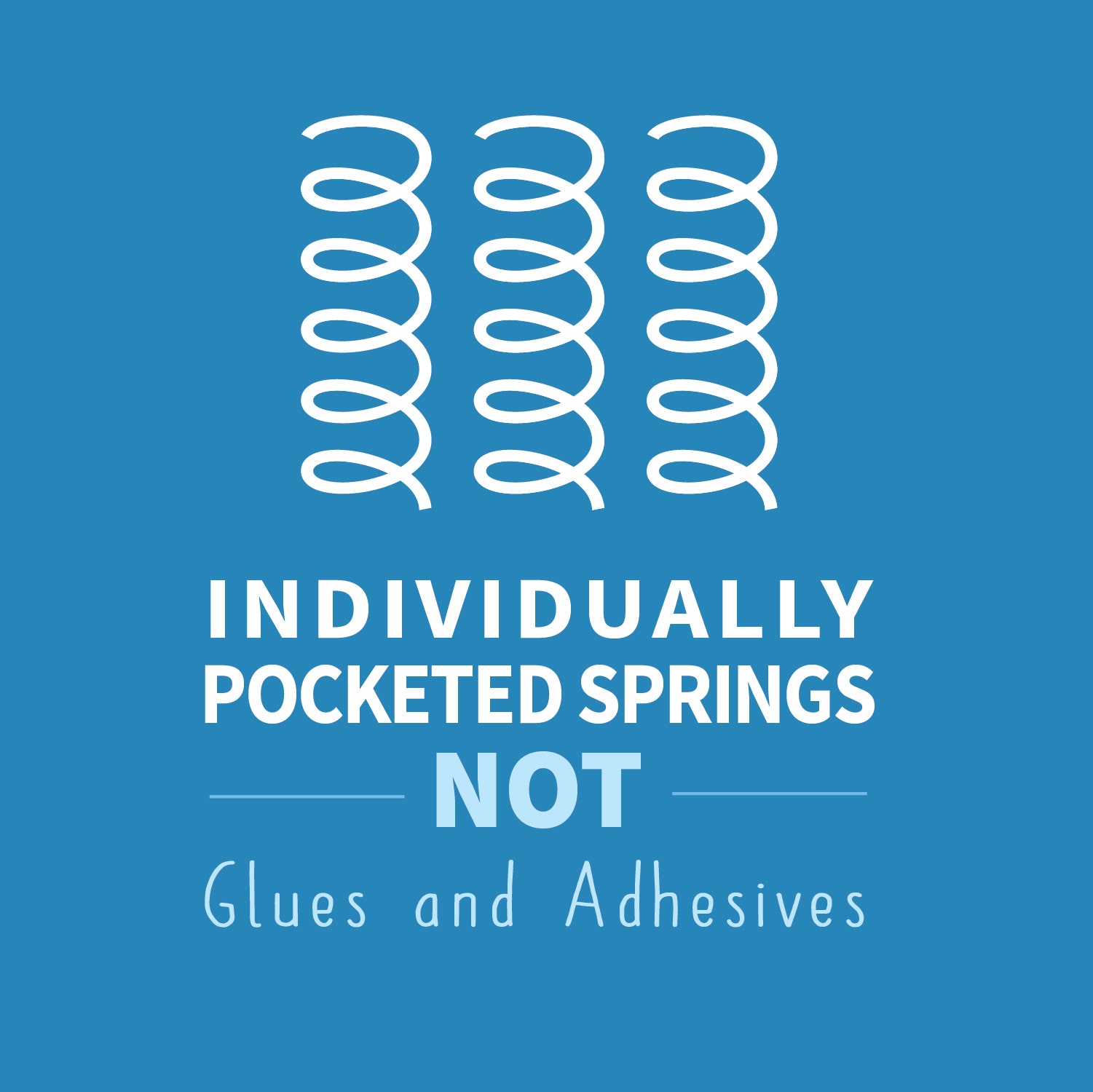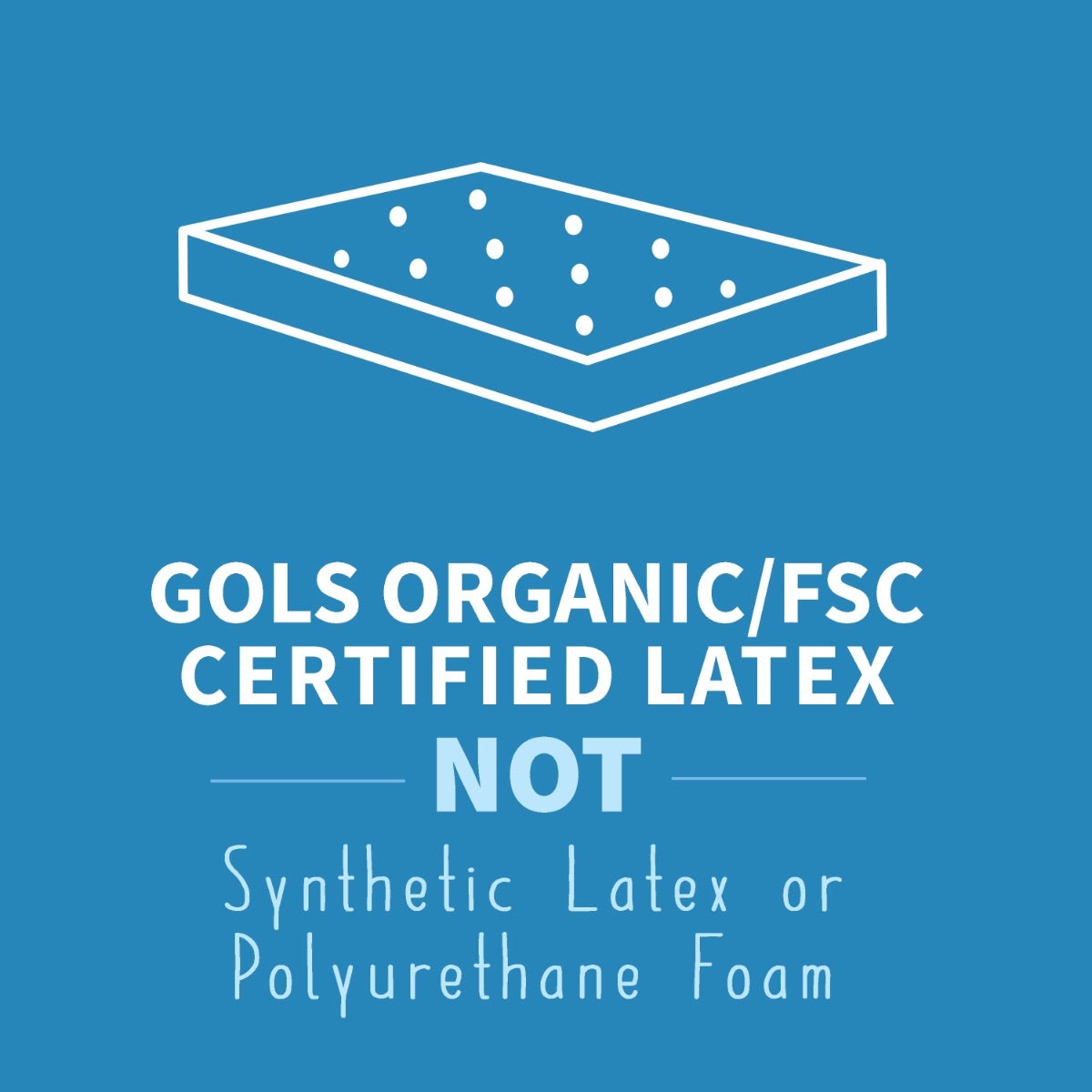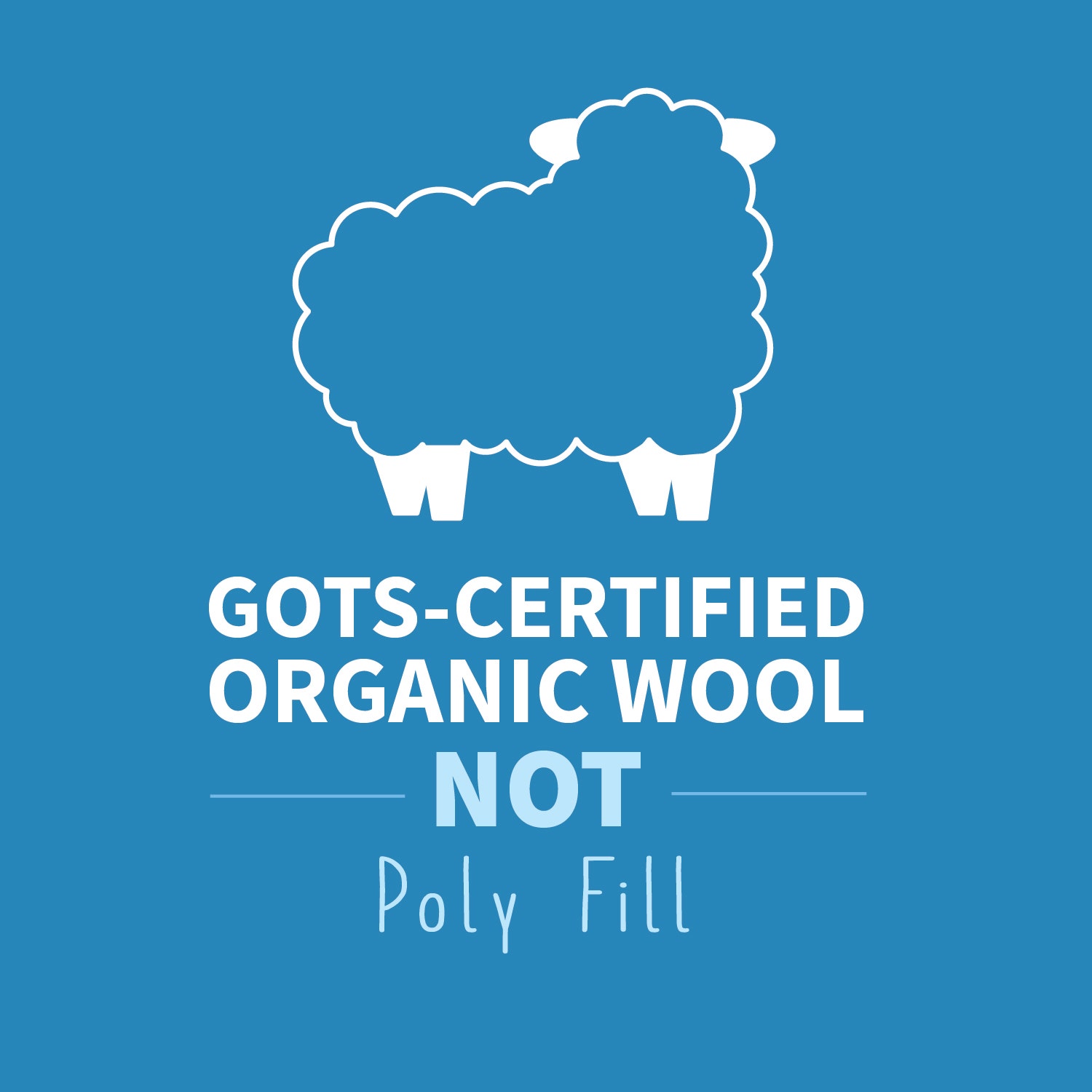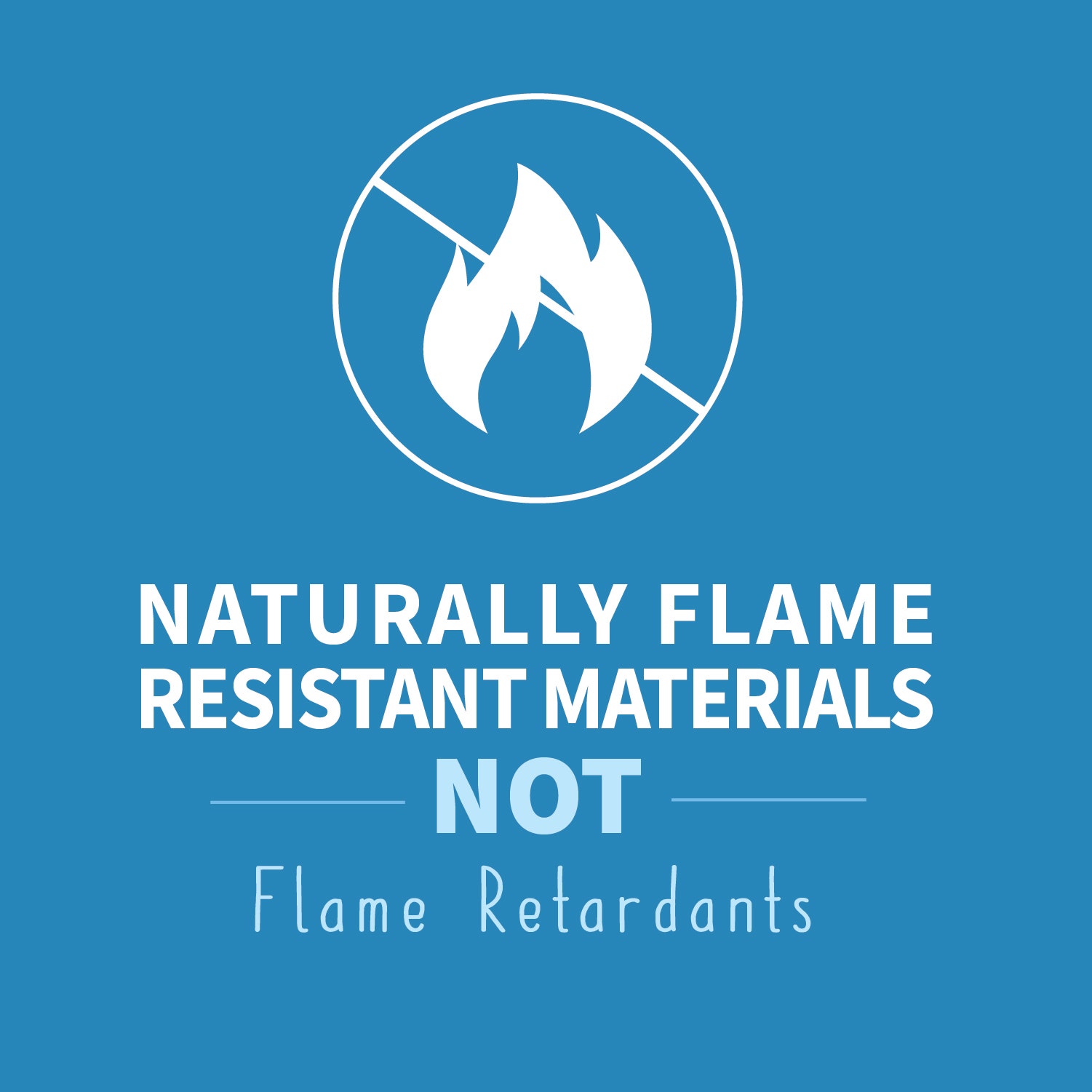 "Making Healthier Mattress Materials Affordable"
"Happsy... can offer lower prices than physical stores since they're selling directly to consumers."
Top Rated Organic Mattress for 2019
"Happsy is packed top to bottom with high-quality natural materials... We think its medium firmness will appeal to a broad population of sleepers... Exceptional Value."



"The first and only affordable certified organic mattress-in-a-box"
"I have reviewed the materials used to make Happsy mattresses and found them to be among the safest materials I know of..."