Greek Yogurt Chicken Salad From The Clean Eating Couple
Short on time but still want to make a healthy lunch? Try this Greek Yogurt Chicken Salad!
Typically chicken salad is loaded in mayo and high in fat. This chicken salad gets lightened up by swapping out the mayo for greek yogurt which is higher in protein and lower in fat.
The chicken salad is also loaded with celery, grapes, and pecans - making it filling and tasty! I like to make this on Sunday and portion it out for lunches throughout the week. It's great on a salad or on a sandwich/wrap!
The best part about this is that you can make it with shredded rotisserie chicken which saves tons of time + makes it so simple to prepare!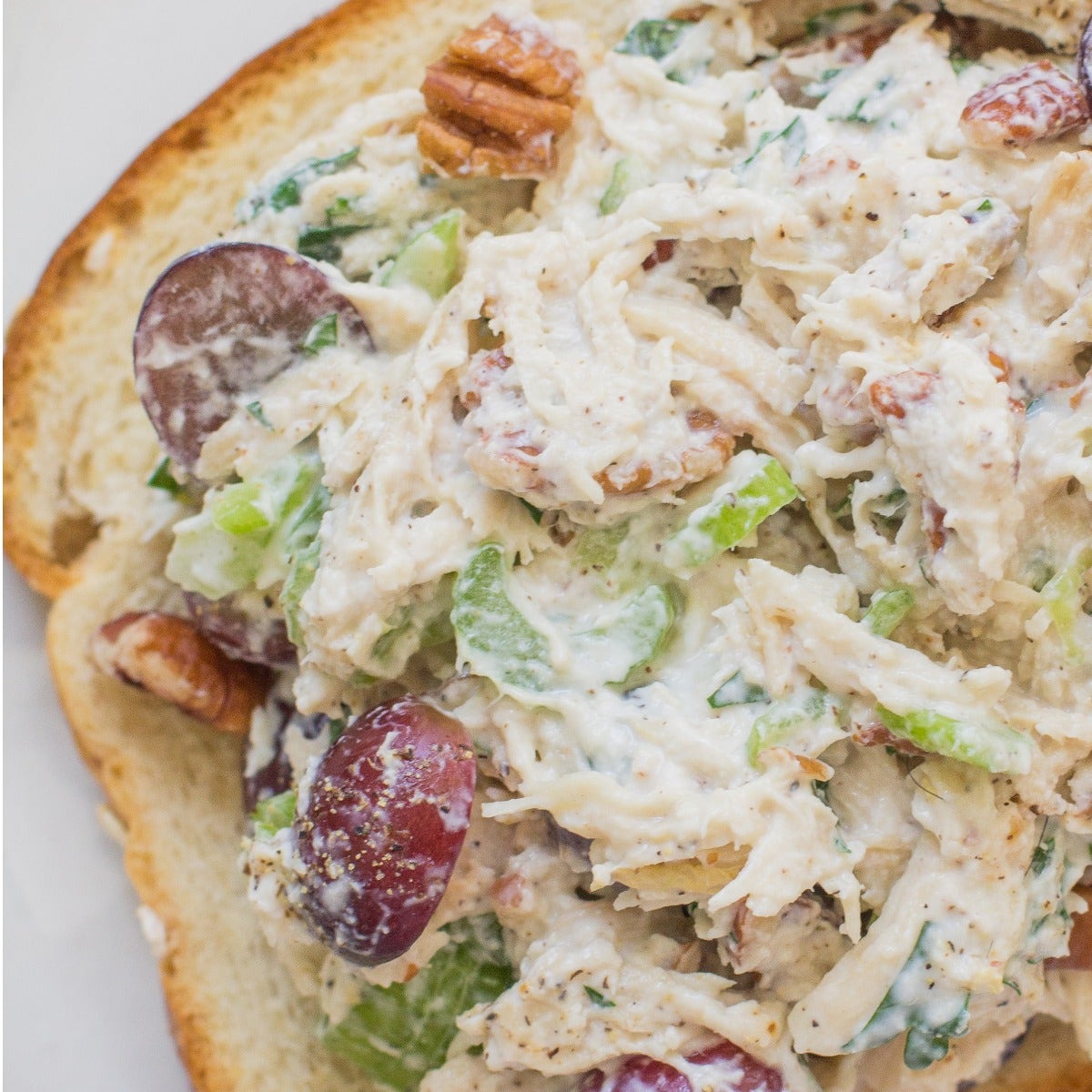 Yield: Serves 4
Total Time: 20 minutes
Ingredients:
2 cups cooked shredded chicken
1/2 cup plain nonfat greek yogurt
1 teaspoon honey
1 tablespoon fresh parsley, chopped finely
½ cup celery, diced finely
1 cup grapes, halved
½ cup pecans, chopped
¼ teaspoon garlic powder
½ teaspoon pepper
½ teaspoon salt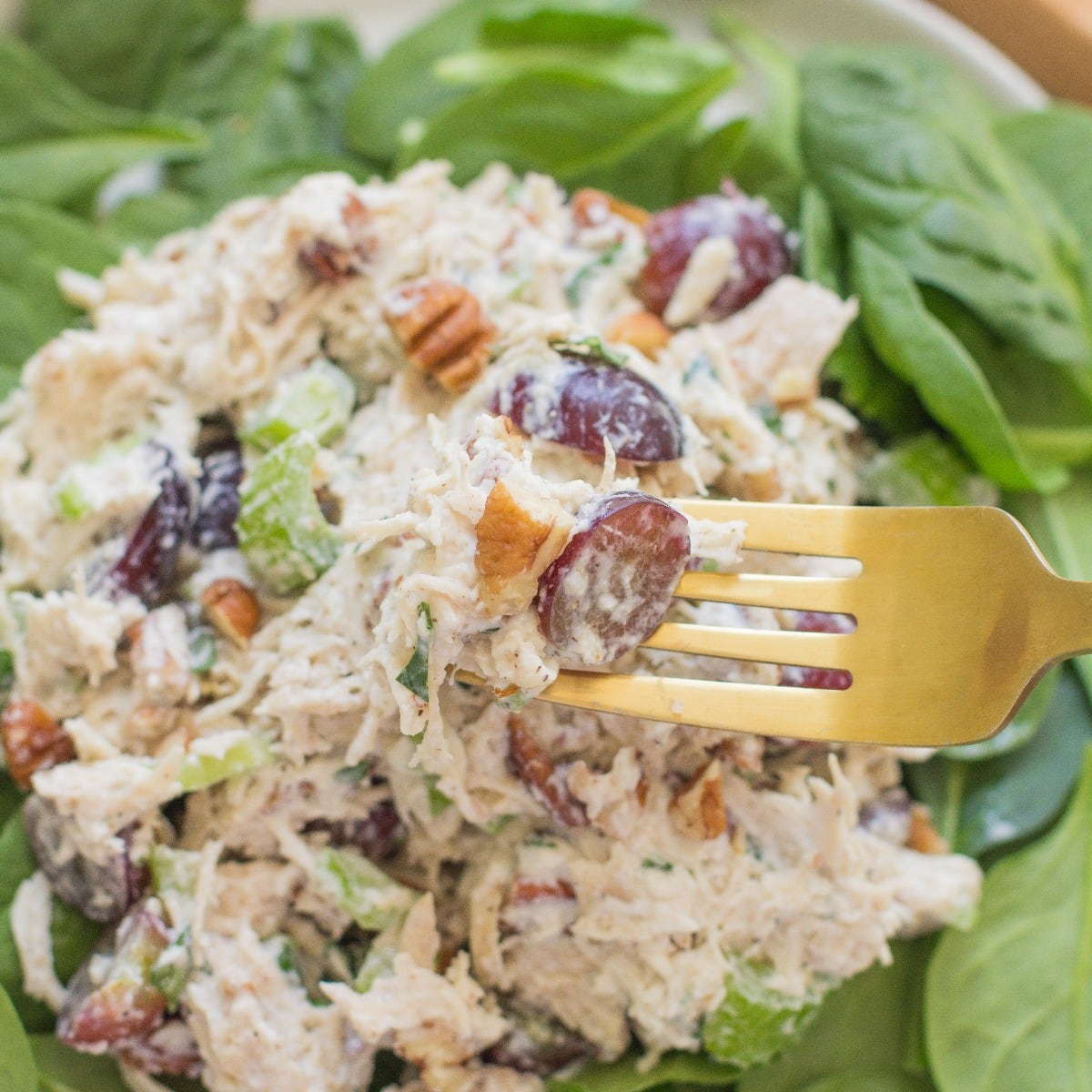 Directions:
For shredded chicken: Cook 1 lb chicken breasts in instant pot, crockpot, or by boiling on stove top. Option: buy rotisserie chicken to save time
Instant Pot: Cook 1 lb chicken with ¼ cup water on manual for 14 minutes
Crockpot: Cook 1 lb chicken with ¼ cup water on low for 6 minutes
Stovetop: Boil 1 lb of chicken in water for 10-14 minutes until thoroughly cooked
Rotisserie chicken : Simply buy/shred to save time!
In a large bowl, whisk together yogurt + honey. Set aside.
Chop parsley, celery, grapes and pecans.
Add chopped ingredients, shredded chicken and spices to greek yogurt/honey mixture.
Toss together using a spatula until all ingredients are thoroughly coated with yogurt.
Serve on a sandwich or over a salad.