Lazy Ways to Have Fun Alone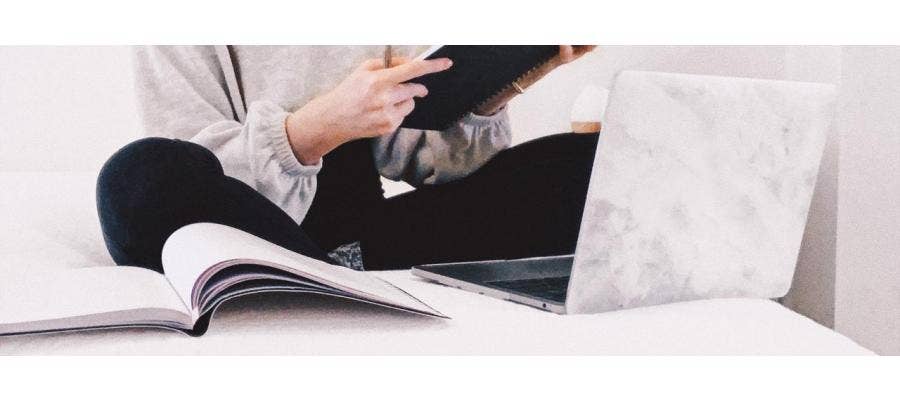 Every year when Valentine's Day rolls around, it's easy to feel a little down in the dumps about having no plans if you aren't in a relationship. However, it's time to change that narrative!
There are plenty of perks to being single, including the many joys of independence. You have the freedom to do whatever you want to do, whenever you want to do it. You can stay in bed all Saturday, order in your favorite food, and binge-watch a marathon of Friends. You can make every decision in your life that's best for you — and you alone!
And while we're on the subject of "you alone," let's reframe that narrative, too. Being alone doesn't mean being lonely. Instead, aloneness gives you the rare opportunity to discover new things about yourself, all without any interruptions or opinions getting in the way.
Instead of moping around this Valentine's Day and scrolling through Instagram to see how all those couples are celebrating, stay in bed, slip into your favorite cozies, and enjoy one of these lazy ways to have fun alone.

Stay in bed and catch up on some Zzz's
Nearly half of all Americans rate their sleep quality as "poor" or "only fair" on a nightly basis. If you've been waking up tired rather than refreshed, use your alone time to catch up on sleep. After all, sleep is the best way to pass the time if you're feeling a bit bored! Surround yourself with pillows, take your make-up off, and spread out on your comfy Happsy mattress. You'll be glad you did.
Research your next big getaway trip
Has your bucket list grown in the last year? If you have a place in mind that you really want to visit, there's no time quite like the present to plan your next big getaway. With extra time to yourself, you can really dive into planning that scuba trip you've been dreaming up. You no longer have the excuse of "I'm too busy." Now is the time! Even if you invite your friends to join later on, doing the research on tours you'll take or the charming Airbnb you'll all stay in will be the perfect way to capitalize on your alone time.
Get organized and spark joy
We've all heard about Marie Kondo's popular Netflix show and the powerful effects of organization on our mental well-being. Get inspired by her mantra of "sparking joy" and spend the day cleaning your home. Start with just one room, and motivate yourself with some catchy tunes. Soon, you'll be humming along as you dust, vacuum, do some laundry, and get rid of all those things you don't really need. You'll feel plenty of joy when you're finished, knowing you spent that time alone doing something to make your life easier — and better!
---
If you're feeling a little bored and lazy, these three activities will inspire you to make the most of your independence and have plenty of fun all by yourself!