Why Buying Organic is Worth the Investment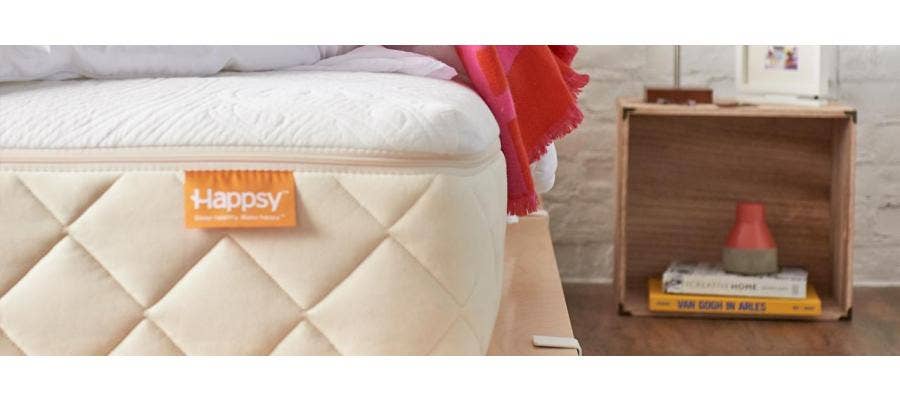 What's the one thing that keeps you from buying totally organic? Most people would say price.
In a survey of consumers buying organic beauty products, 80 percent said the main factor affecting their purchasing decisions is price. And while most U.S. consumers are willing to spend a little extra cash on organic food products, price is still a major drawback for many families.
When it comes to your mattress, however, it makes sense to make the investment and pay a premium price to get the safest, healthiest option.
Did you know there are very, very few legal limitations regarding what chemicals can be used in a mattress? With that in mind, we wanted to share our own list of toxic chemicals that are not supportive of good, healthy sleep — but that are nonetheless used in many conventional (and cheap) mattresses.
Next time you're in the market for a mattress, keep in mind the following list of suspected carcinogens, endocrine disruptors, and ingredients that shouldn't be in your mattress.
Lucky for you, you can always trust that Happsy mattresses are certifiably organic and free from any of these harmful chemicals.
We do not use:
Antibacterial Treatments
Antimony
Azo Dyes
Biobased Foam (polyurethane foam with soybean oil mixed in)
Biocides
Boric Acid
Chemical Flame Retardants
Chemical Flame Retardant Barriers
Chlorinated Tris
Eco Foam (polyurethane foam with soybean oil mixed in)
Fluoropolymers (used to repel water)
Formaldehyde
Glues or Adhesives
GMO cotton or other GMO fibers
Melamine Resin
Memory Foam or Other Forms of Polyurethane Foam
Nanoparticles
PentaBDE
Perfluorinated Chemicals (PFCs)
Pesticides
Phthalates
Plant Based Foam (polyurethane foam with soybean oil mixed in)
Plant Derived Foam (polyurethane foam with soybean oil mixed in)
Polyurethane Foam
Soyfoam (polyurethane foam with soybean oil mixed in)
Soybean Foam (polyurethane foam with soybean oil mixed in)
Synthetic Latex (Styrene Butadiene Latex)
Synthetic/Natural Latex Blends
Toxic Dyes
Triclosan
Styrene
Vinyl