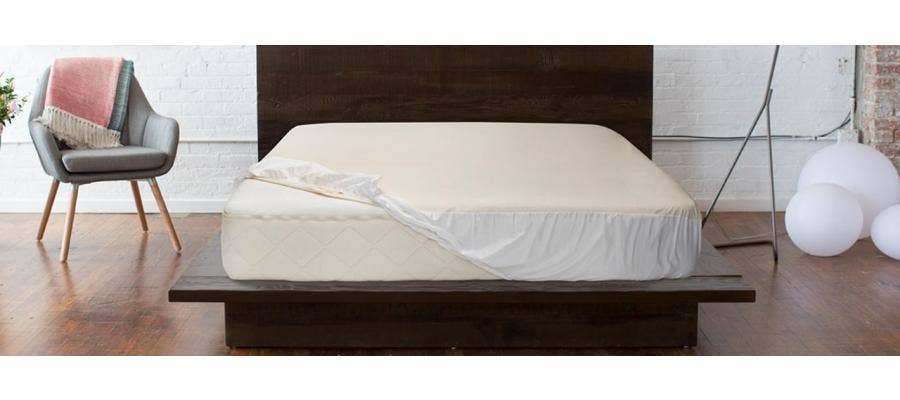 When it comes to setting up your ideal sleep environment, some things are must-haves like, you know, a bed of some kind – with a mattress on it. Other things are nice to have and can significantly impact your sleep quality (think: blackout curtains or a white noise machine.) Other purchases (goat-themed sleep mask, anyone?), well, they are awesome but not exactly "essentials."
If you've been doing research into creating a healthier, sleep-friendly space for resting your mind and mody, it's easy to count certified organic sheets and organic latex pillows among the must-haves. But what about a mattress protector pad? If you haven't wet the bed since you were a 5-years-old, you may be wondering … is a waterproof mattress protector really necessary?
OK, we may be biased because our mattress protector pads are soft (seriously, you will be sad to put on your fitted sheet!), but we say: yes, a mattress pad is not something to skip. Here's why.
First things first: mattress protector vs mattress topper
Before we get into all things mattress protector, let's make sure we're clear on the terminology. Some people confuse mattress protector pads with mattress toppers. It's an easy mistake to make, but these two mattress accessories serve very different purposes.
A mattress protector is a waterproof cover that creates a barrier, protecting your mattress from all sorts of hygiene concerns. A topper, on the other hand, does not protect your mattress – nor is it designed to. Its purpose is to make a noticeable change in the way your mattress feels, whether more firm or more cushioned.
Here at Happsy, we offer an organic mattress topper that adds a plusher feel to our cushion firm mattress for those who desire a little more cushion. Toppers can also be used to bring an old, uncomfortable mattress back to life if you aren't ready to upgrade quite yet.
Reasons to consider a mattress protector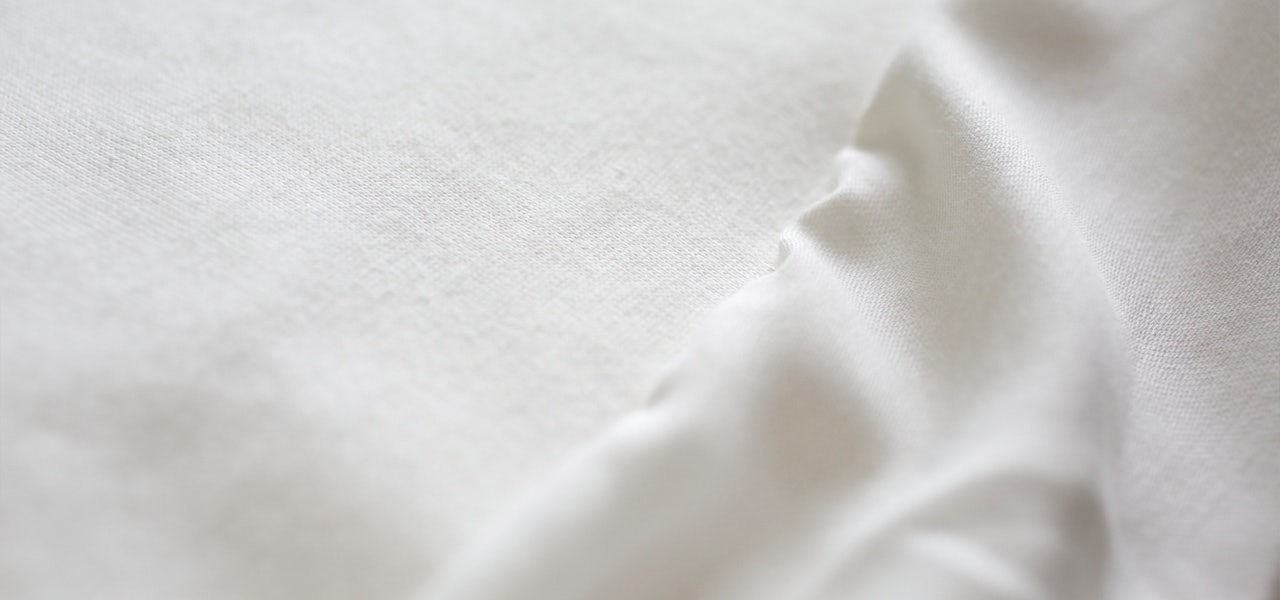 Right, so mattress protector pads won't add cushion or bring an old mattress back to life, but they do have incredible benefits that make them worth adding to your cart … even if you conquered bed-wetting decades ago. For example, a waterproof protector pad is helpful if you:
Suffer from night sweats

Like to eat or drink in bed

Have small kids who can have any number of accidents on your bed

Sleep with your dog

or other pet (or worry about your furry friend tracking mud onto your mattress)

Are allergy-prone (mattress protectors also keep dust mites, molds, etc. out!)

Can't afford a new mattress and need to lengthen the lifespan of the one you have
Why organic mattress protectors are better
It's no secret that organic usually costs a little bit more. But, is it worth it for a waterproof mattress protector? Considering you sleep for roughly a third of your life, we think that investment has some benefits worth considering. If you have sensitive skin or are concerned with off-gassing, organic cotton is a better option because it isn't:
Grown with the use of pesticides

Processed with harsh chemicals

Treated with chemical flame retardants

Made with any harsh dyes and colorants
Similarly, a lot of waterproofing materials contain questionable chemicals that have been linked with both human health risks and harm to our planet. Products made with organic fibers tend to last longer, too, which makes the price tag worth it and proves to be a more sustainable choice.
Get cleaner sleep with Happsy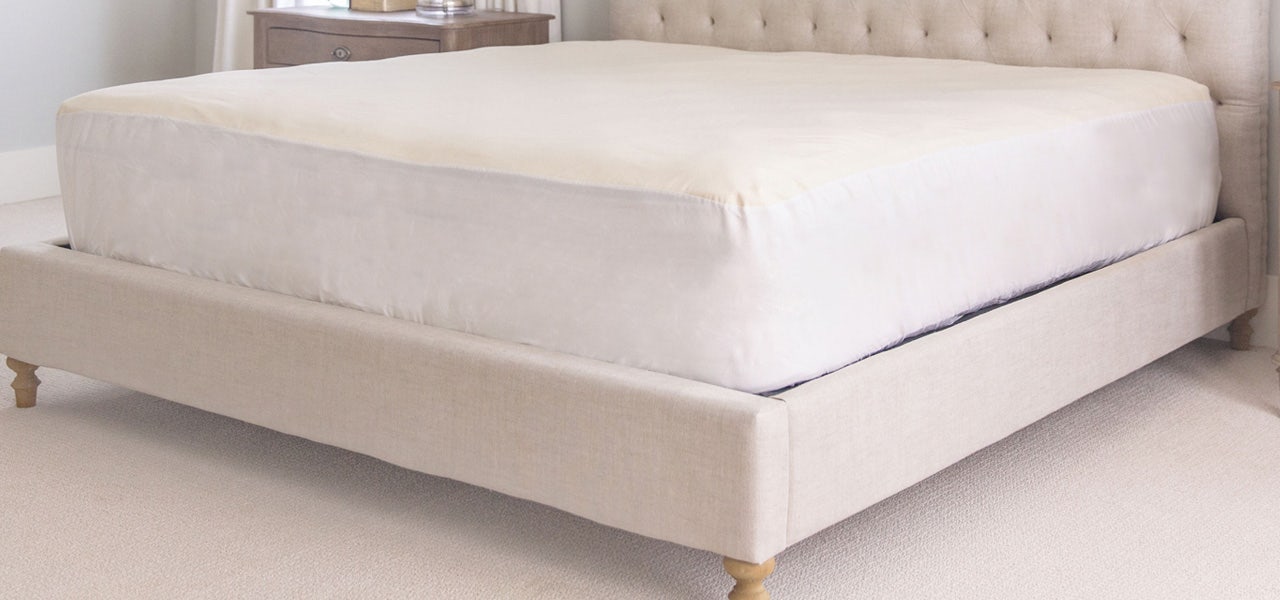 At Happsy, we're all about clean sleep – it's why we put so much effort into developing earth-friendly organic sleep essentials. But, we can also help you get cleaner sleep in the literal sense!
The Happsy organic mattress protector pad is soft to the touch, covered in comfy organic cotton, and not crinkly/crunchy like you may find with some waterproof protector pads. Speaking of waterproof, you can rest assured our method is non-toxic.
We use polyurethane, which is NOT the same as polyurethane foam, and meets the non-toxic standards of MADE SAFE® and GREENGUARD Gold. In fact, GOTS (Global Organic Textile Standard) specifically lists polyurethane as an approved item in GOTS certified products.
Organic mattresses and sleep accessories are an investment, sure. But so is your sleep! Quality sleep is a major part of your health and wellness. Find out more ways Happsy can help you sleep cleaner.