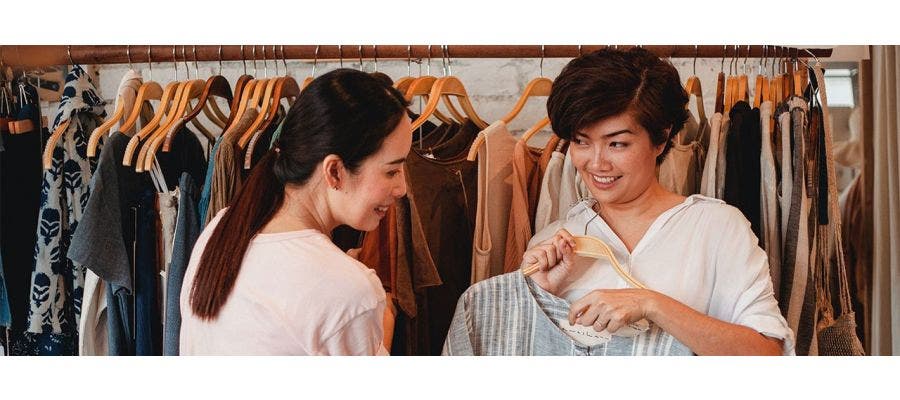 Can Black Friday – a "holiday" all about finding the best deals and getting ALL THE STUFF – really be eco-friendly? Sustainability and Black Friday sure don't seem to go hand in hand, do they? In fact, these ideas may even sound conflicting.
But, the ethical consumer knows it's possible to get savings on products that align with your values, whether the intention is related to sustainability, health and wellness, or fair worker treatment – or, hopefully, all three! It may take a little more effort on your part, but there are a lot of organic brands out there that are doing their part to make eco-friendly gifts more convenient and affordable.
At Happsy, we value all things organic because we care our customers and the planet. Here are of some of our responsible Black Friday shopping tips.
First things first: do you really need it?
A key tenant of living a more sustainable life is mindfulness, especially when it comes to consumerism. Meanwhile, nearly 60% of 2021 Black Friday purchases were impulse buys – bought on a whim, without careful thinking. So, step one of participating in Black Friday while honoring your commitment to sustainable living is asking yourself, "Do I really need this?"
There's something oh-so-enticing about a good deal. But, before you buy, analyze what you already have to avoid impulse buying. It might be helpful to make a list of what you're specifically shopping for before Black Friday and only allow yourself to purchase items on that list. That way, when a good sale has that little voice in your head whispering, "Just buy it, you don't have to rationalize everything!", you have a voice of reason to keep those impulses in check.
(Of course, we can't help add that if you're wondering if you need a certified organic mattress … the answer is always yes!)
4 ways center Black Friday on eco-friendly gifts
We're not here to spoil anybody's fun, so never fear: you can participate in Black Friday without compromising your sustainable values. Here are four Happsy tips for an eco-friendly Black Friday.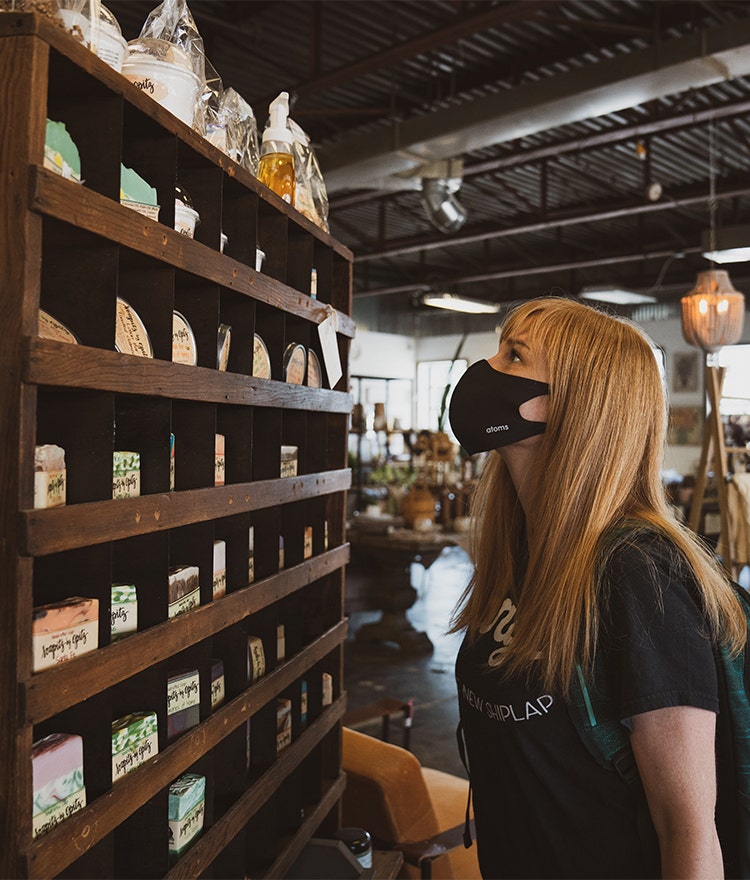 1. Shop local when possible
If you needed another reason to shop local, here you go! By buying locally, you can help to cut carbon emissions and air pollution.
How so? First and foremost, you're traveling less when you shop locally. Because local businesses generally don't require the space that a massive retail chain requires, they are often located in walkable community centers, rather than on the outskirts of town in sprawling developments off major highways with giant parking lots. When you can walk to your shopping destination or travel a short distance, you cut down on your carbon emissions.
Furthermore, local businesses often offer locally sourced goods. When products don't have to travel overseas or cross-country to get to you, they create less pollution and are thus gentler on the planet. Shopping local isn't always possible but do what you can … and focus on better, more earth-friendly products when you can't.
2. Prioritize organic, non-toxic products
This one's a no-brainer, but we'll break it down. Buying certified organic and certified non-toxic products helps to support the organic movement, which is dedicated to personal health, sustainability and the preservation of our natural world. But what a lot of people don't know is that organic products include so much more than the food we eat! Clothes, furniture, mattresses, cleaning supplies … nearly everything we consume has the potential to be organic.
But WHY organic? Organic products are better for the environment because organic farming practices involve less pollution, soil erosion and energy. Additionally, the lack of pesticides used in organic, non-toxic farming protects local wildlife as well as people who live close to farms. Not to mention that organic products are better for your own personal health!
3. Go for quality over quantity
You can spend the same amount of money buying five t-shirts that will begin to fade and pill after the first wash, or one t-shirt that will last you for many years to come. Which option is more valuable? The second, of course.
When you choose quality over quantity this Black Friday, you are doing two things. First, you are cutting back on impulse buying that leads to unnecessary waste. (Because those "five t-shirts" we discussed are going to end up in a landfill by the end of the year!)
Second, you are maximizing your own investment by choosing products that will last you or the lucky recipients of your eco-friendly gifts many, many years to come. (You won't find yourself spending more money on a t-shirt next Black Friday, or the next one, or the next one – you already have what you need!)
Also, bonus perk: high-quality clothing and household items tend to stand up to wear well enough to be donated to others down the line … which benefits people and the planet!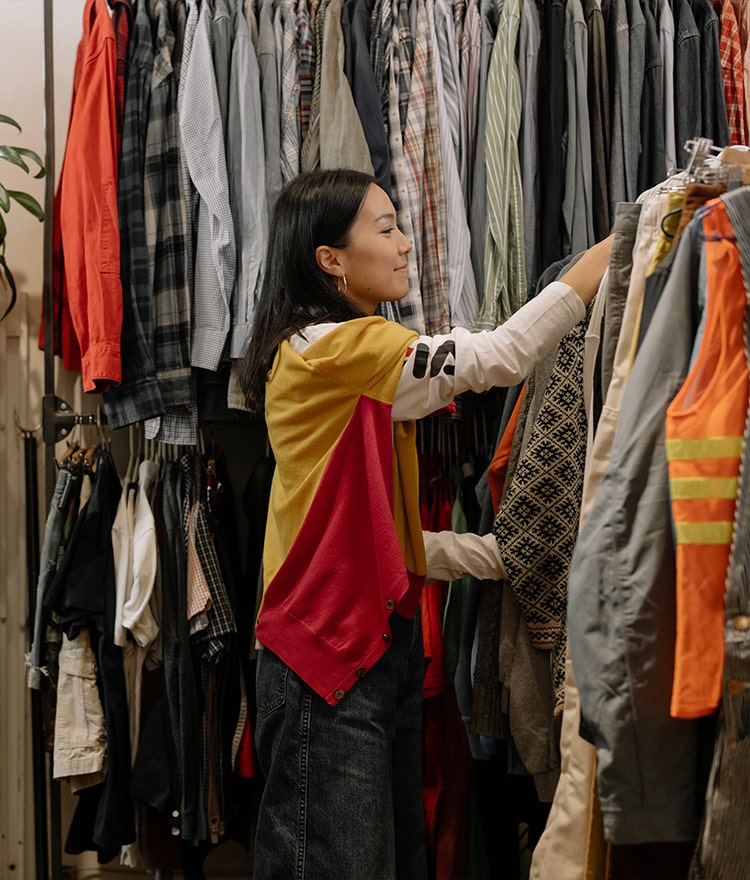 4. Look for ethically sourced and manufactured
Ethical sourcing is the practice of obtaining products and sources through sustainable and responsible methods, specifically in regard to:
Human rights

Environmental impact

Social impact
So, when a product is ethically sourced, that means it has little or no significant negative impact on individual people, the planet or society as a whole.
When you're making your Black Friday shopping list this year, take some time to research the brands you plan to shop. Are they transparent about how their products are sourced? Green flag! However, if sourcing information is difficult (or impossible) to find … red flag alert!
Quick tips for avoiding greenwashing
If you're opting for a "Green Friday" rather than Black Friday this year, it's important to be mindful of greenwashing. Greenwashing is a shady marketing tactic that aims to deceive the consumer into believing a product is more environmentally friendly than it actually is. With the rise in popularity of the sustainability movement, unfortunately greenwashing is becoming all-too prevalent.
Because words like "organic," "green," "natural" and "eco-friendly" aren't regulated terms, one of the best ways you can protect yourself from falling victim to greenwashing is to look for third-party certifications. Global Organic Textile Standard (GOTS), MADE SAFE® and GREENGUARD® Gold are all great ones to look out for when shopping for organic or non-toxic products like your Happsy mattress and sleep accessories.
Additionally, the Federal Trade Commission (FTC) has green guidelines that spell out how marketers should address environmental claims. It's an excellent resource to check out when doing your pre-Black-Friday research to help you better understand what companies legally should be doing regarding the environmental claims they make.
Guess who has planet-friendly products on sale ... Happsy!