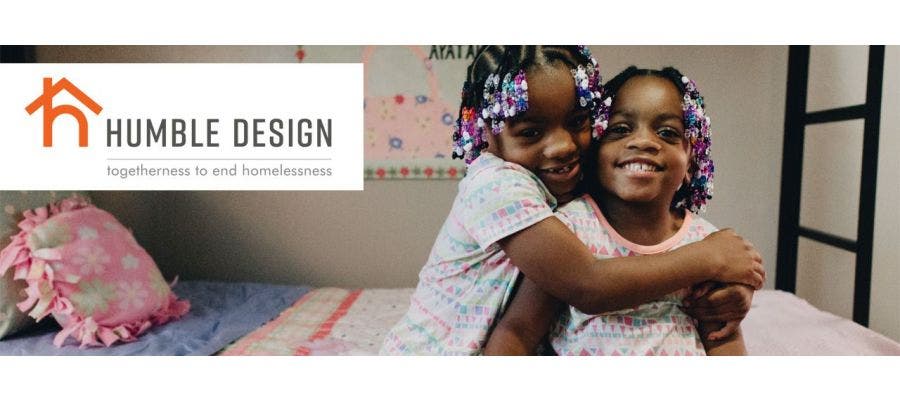 It's just about time for International Day of Charity! One of our very favorite things about being a family-run business is that we have the ability to give back. If you're the giving back type, too, keep reading because today we're sharing an organization that is very close to our hearts – Humble Design.
The Happsy team first discovered Humble Design, a nonprofit organization that serves the homeless, the way we do so many things these days … scrolling through Instagram, of course! We stumbled upon Humble Design Cleveland's Wish List Wednesday, where they publicly share items they need to acquire to help others. When we saw mattresses listed, we knew that this was a need we could fulfill. For our first donation, we provided certified organic mattresses and even had a chance for some of our team members to volunteer.
We were blown away by the important work Humble Design is doing, and we knew right away we wanted to do more. Since then, Happsy has formed a long-term relationship with Humble Design, and we donate mattresses and sleep accessories on a monthly basis. We're so excited to share this mission with you!
Who is Humble Design?
In order to understand Humble Design, we'd like to first paint a picture for you. Imagine…
You wake up and crawl out of your comfy bed. You walk into the kitchen and want a cup of coffee, so you pour some of those deliciously fragrant coffee grounds into your coffee maker. You have a few minutes to spare before you have to get ready for the day. You sit down at your kitchen table and enjoy your coffee and a bowl of fresh fruit. Then, you head into the bathroom and hang your towel on the hook next to the shower. After a nice hot shower, you go into your room and open your drawers to pick out your clothes.
Sounds like an uneventful morning, right? However, for those emerging from homelessness, access to these everyday items is not a given. They often do not have the bed to roll out of, the coffee maker for their morning cup of joe, the kitchen table or bowl, the hooks or shelving in the bathroom, or the dressers in the bedroom. These people have worked hard to simply get themselves out of homelessness and into their new home. Filling that home takes a lot more effort and money.
This is where Humble Design comes in. Humble Design fills the gaps to give these amazing individuals, families and veterans everything they need for their new, brighter chapter.
What puts the "humble" in Humble Design?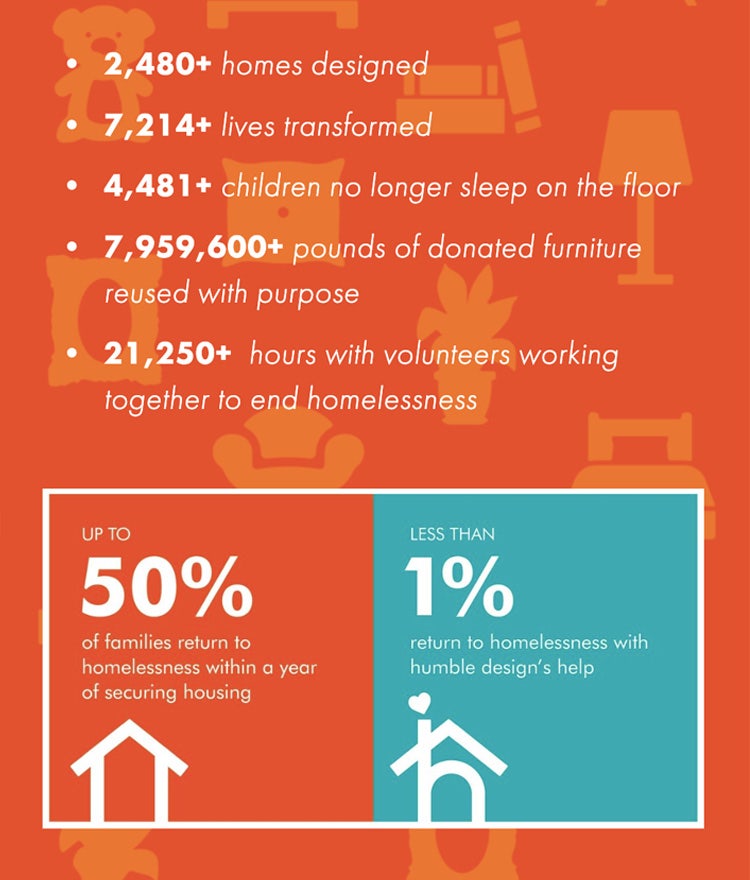 Humble Design's motto is "Togetherness to end homelessness," and they go far beyond practicing what they preach. Strictly speaking, they furnish new homes for people emerging from homelessness. But so much thoughtfulness and heart goes into this mission.
The Humble Design team doesn't just grab whatever they have and put it in the home. They recognize that a house is only truly a home when it fosters joy, safety, comfort and belonging. They care about what each individual person likes and dislikes and they work hard to custom design a space that will feel like home.
Since 2009, when Humble Design got its start, the organization has helped nearly 2,500 families with custom home design made possible by close to 8 million pounds of furniture donations! And, their approach is working. Humble Design's efforts have dramatically reduced the number of families that return to homelessness after one year.
Here's how the process works
Think of it like an Extreme Makeover: Home Edition style mission. The typical process takes just three days! It goes like this:
Day 1: The Humble Design team goes to the new home, measures the space and speaks with the individuals to learn about their personalities and preferences.
Day 2: A team of designers visits their massive warehouse of donated items and pulls everything for the project based on what they learned about the individuals/family the day prior.
Day 3: The Humble Design team, alongside volunteers, completely sets up the space – everything from couches to dish sets to wall decor to curtains and, of course, mattresses. All while the home dwellers are away.
At the end of Day 3, the individuals and families come home to their new, furnished, ready-to-live-in space. You can watch these emotional homecomings on their social channels and you will see how incredibly moving and impactful this mission is. Just don't say we didn't warn you if you end up in a puddle of tears!
Fun fact: Humble Design has a group of volunteer artists who paint custom art for the homes, and every child gets a custom painting with their name/initials created to go above their beds. Humble Design truly thinks of it all!
How does Humble Design pick recipients?
Humble Design works on a referral based system in the form of homeless shelters, housing agencies, the metropolitan school system and foster programs for children aging out of the system. A majority of the people Humble Design helps are domestic violence survivors and veterans, but there is no limit or backstory that goes untouched. If someone is emerging from homelessness, no matter how they got there, Humble wants to help get them set up for the future.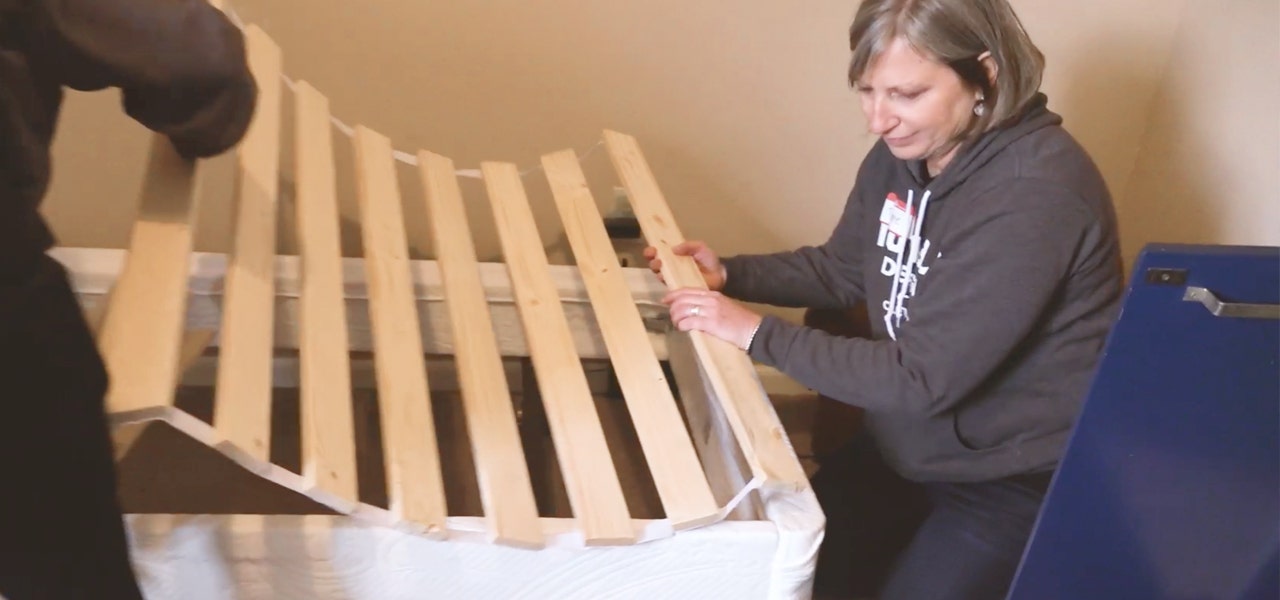 Humble Design's impact on the environment
If you've been to a big city like New York, San Francisco or Los Angeles, you've witnessed homelessness firsthand. It's heart wrenching. Beyond that, you likely noticed the condition of the streets, which makes homelessness not only an ethical issue, but an environmental one, too.
One of the biggest impacts of homelessness on the environment is human waste and other bodily fluids. Human waste released out in the open contaminates the ground and water. This, in addition to improper garbage disposal, has a negative impact on the environment around us. Humble Design makes a direct impact in reducing the number of individuals returning to homelessness, which ultimately contributes to helping our planet.
Additionally, Humble Design accepts donations of gently used furniture and household items. Reusing and repurposing home furnishings is the sustainable way to go and helps keep these items out of our landfills.
How you can support Humble Design
It takes a lot of resources to keep an organization like Humble Design equipped to do what they do. Humble Design has locations in Chicago, Cleveland, Detroit, San Diego and Seattle now. If you're feeling inspired and want to be a part of this incredible mission, here's how you can help: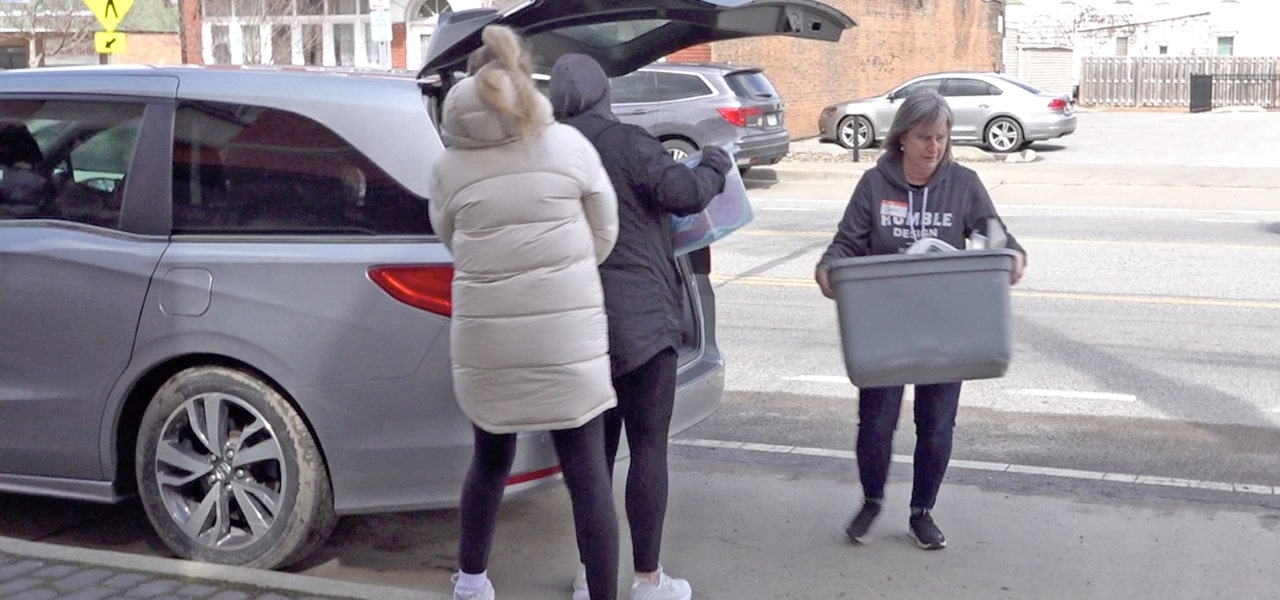 It also helps to follow Humble Design on social media to help spread the word! We know it can be easy to turn a blind eye to issues that we don't personally deal with, but with a little elbow grease and a lot of love, we all have the ability to make big, positive, permanent impacts on those around us. That's what Humble Design is doing. They don't care about where you've been. They care about where you're going and what they can contribute to help you get there. We're proud to support this work!