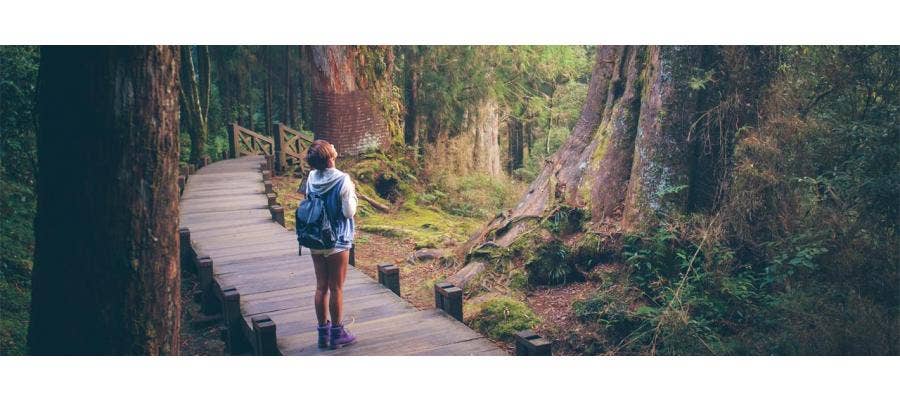 As an organic, non-toxic and sustainability-driven company, we care about the planet. We love to learn about new ways we can help make our planet and all its living creatures healthier, which includes sharing environmentally conscious organizations with common missions. Today, we're super excited to talk about the United Nations Environment Programme (UNEP) and its World Environment Day initiative.
What is World Environment Day?
Glad you asked! World Environment Day is a global platform for protecting our planet. The event is held annually and millions of people around the world unite to actively protect Mother Earth. While it may be new to you, World Environment Day has been around since 1973 and 150+ countries participate. Everyone from governments to schools to, yep, even organic mattress companies and consumers like you can get involved.
Feeling excited yet? Perfect! Because World Environment Day falls on June 5 – this weekend! The theme for 2022 is #OnlyOneEarth. So, how can we honor that theme and, most importantly, how can we make sure we're protecting our one beautiful planet?
Can one person really make a difference?
If you hear "only one Earth" and feel overwhelmed, we're with you. After all, you're only one person right? When you think of everything that we all need to do in order to protect our planet, it can feel unattainable.
However, if there is one thing Happsy has learned by being a sustainable company, it's the idea that shavings make a pile. What do we mean by that? Each small change or contribution to our planet adds up. Faster and in a bigger way than you may think.
You don't have to change everything, every day. In fact, making an impact is actually a lot easier if you start small and lean into your passions. Don't enjoy gardening? Don't start by planting trees. Obsessed with animals? Begin there. Are you an avid runner or a daily walker? Bring a bag with you to collect litter as you go. Crafty? Find fun ways to reuse household items instead of tossing them in the trash. Whatever your passion, you have the power to make an impact while doing things you love.
7 Ways to celebrate World Environment Day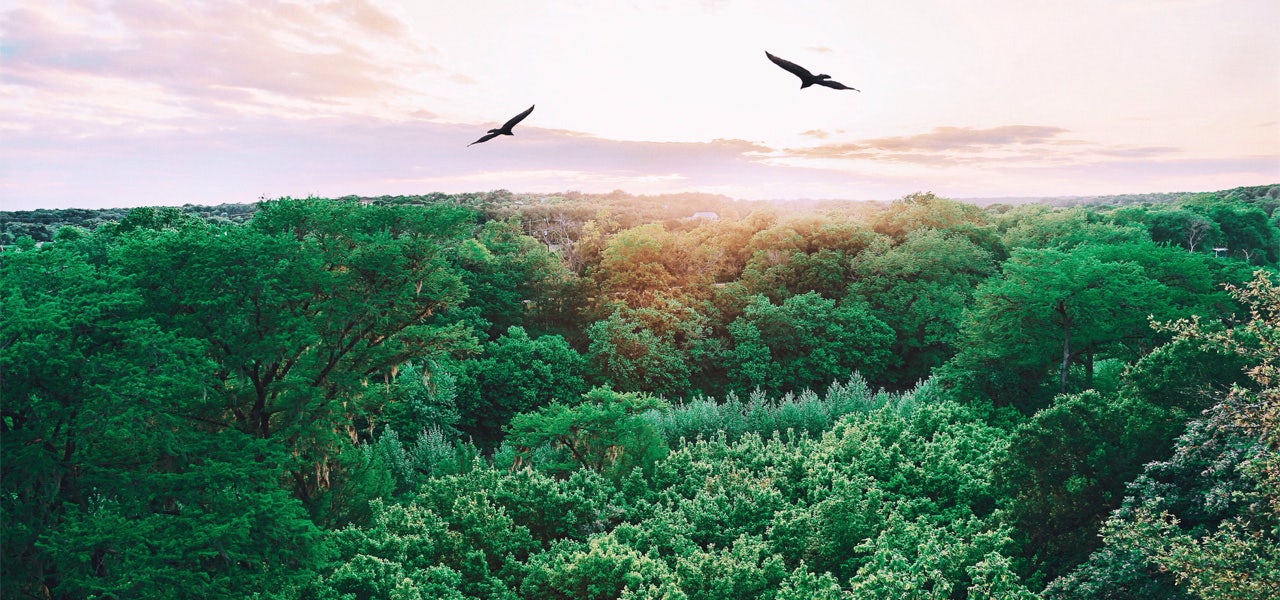 When you're overwhelmed, just getting started is usually the hardest part. Happsy is here to help get the ideas flowing! Here are some great ways you can give back to the planet not only for World Environment Day, but every day moving forward:
1. Litter pick-up
Someone from our customer service team recently mentioned that a woman in her neighborhood walks up and down the street every week with a wagon, picking up people's litter. She does this on her own time and it's her small way of taking care of our planet.
The takeaway? Whether you sign up for an organized clean-up project, clean up your own street, or head to a local beach or park to clean up, you can do something today to help clean up the world around you.
2. Do trash better
Humans create an enormous amount of garbage, which is not only horrible for our air quality/water quality but also for the ozone layer and our wildlife. Recycling as often as possible is imperative and many people do it incorrectly. Educating yourself on proper recycling protocol is a great step toward doing trash better. Check out these recycling guidelines.
Be aware that items like 6-pack rings, cans, bottles, jars, straws and plastic bags can be detrimental to wildlife. If you have to use these items, make sure to recycle them and cut any 6-pack rings before putting them in the bin. Additionally, items like batteries/electronics, paint, and medications can be harmful to our wildlife and water supply. Click the items just mentioned to learn how to responsibly dispose of them.
3. Compost
Composting may seem tedious but it doesn't have to be. To compost, all you need to do is set aside an area in your yard that you use for compostable food scraps. This simple effort goes a long way in improving soil health, preventing erosion, conserving water and, essentially, fighting climate change.
Plus, organizations like Compost Now are helping to make composting even easier by collecting your food waste for you and composting it for you, too.
4. Plant a tree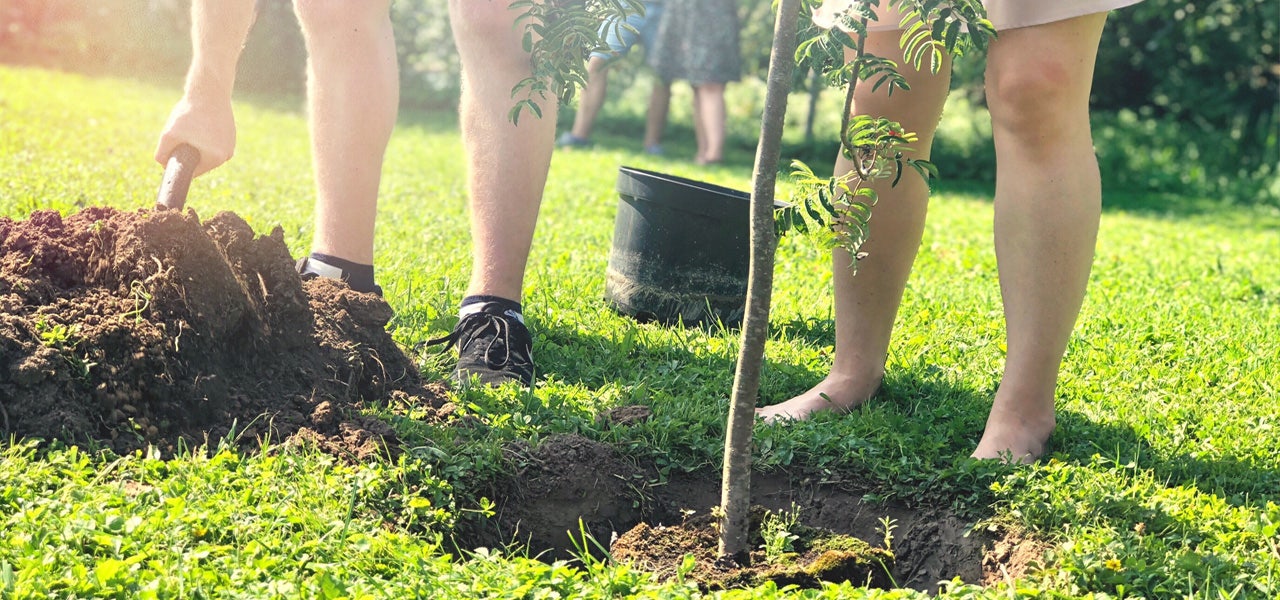 Whether you plant trees or in your own yard or donate to an organization like One Tree Planted, you can make a difference. Of course we know trees give off the oxygen we need to breathe, but they also help protect against erosion by reducing stormwater runoff and saving our waterways from pollution.
Trees are a necessary habitat for our world's animals, not to mention they are just plain beautiful. Check out our Instagram reel where we discussed how you can plant a tree at home with just a pine cone!
5. Drive less
Cars guzzle fuel and pollute the air at the same time. In fact, they are one of the world's largest sources of greenhouse gas emissions, making them a major player in global warming. Of course, we need cars, but if we can drive them less often, we can do a lot of good.
It isn't always possible to walk everywhere, but if something is within walking distance and you usually drive, opt to walk or ride your bike. You and a friend going the same way or to the same place? Opt to carpool.
Oh, and by the way, you know that new car smell? It's actually the smell of toxic phthalates off-gassing. And phthalates? Yeah, they are also found in most conventional mattresses. Just a friendly reminder to choose organic!
6. Sustainable swaps
Summer time is the perfect time to practice staying away from single use plastic/paper products. Think water bottles, straws, paper plates, plastic silverware, etc., you know, lots of picnic and barbecue "essentials."
Opt for reusable options as often as possible or consider ways you can use single use plastic again. For example, cool whip containers can be reused in large planters to take up additional space in the bottom of a planter while still allowing proper soil drainage for your flowers to thrive.
7. Talk it out
One of the things we ALL can do? Talk about it! Talk about our planet with your family and friends. Talk about the things you're actively doing to make a difference. Talk about why it is important. Educate yourself and share what you learn with others. You just might be the thing that inspires someone to step up to the plate in ways that work for them.
It takes a village
Remember those little shavings we mentioned? They are pretty small on their own. But, all of us – and all of our individual actions – represent a single shaving. When we actively work toward protecting the planet together, we build a pretty impressive pile. We ALL can make a difference in small, obtainable ways that fit our lifestyles. This World Environment Day is the perfect time to start. Here are some more tips from UNEP on how you can help.