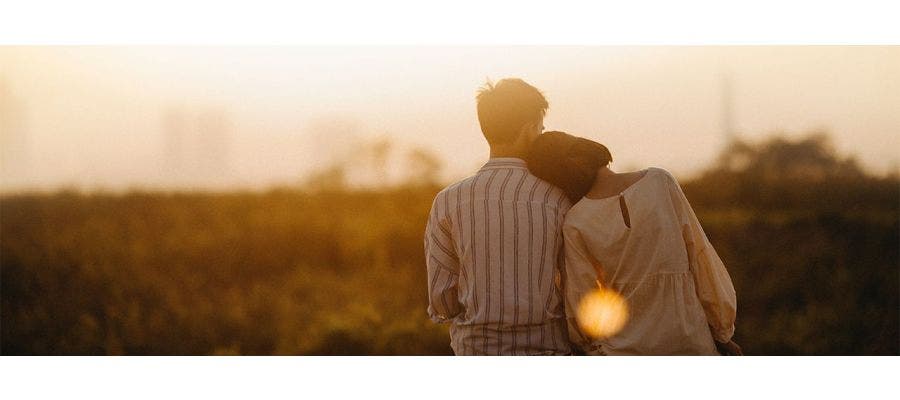 Happsy Habit, noun (hap-see ha-bit): an established practice that is beneficial to oneself, the planet and the beings that inhabit it.
We talk a lot about Happsy Habits here on the blog. Beyond talking about healthy, organic sleep, we're constantly asking ourselves questions like "How can I better take care of myself?", "What can I do to be more mindful and respectful of the Earth?", and "How can I lead a happy, healthy life?" … and we're answering those questions (to the best of our ability) for YOU: our Happsy community.
Happsy habits extend to every area of our lives, from our personal health to the home environments we create and even to how we celebrate our holidays! Valentine's Day is right around the corner, and the world is awash with red and pink … but maybe we should be making an effort toward a greener celebration this year.
Why, you ask? And how? Read on.
Why we need a greener Valentine's Day
Valentine's Day is a day of romance and love celebrated around the world, and it has been for hundreds of years. But unfortunately, even this most romantic of days has fallen victim to the same fate as so many other holidays: consumerism. Doesn't it seem like February 14th has become a competition for who can shower their loved ones with the most gifts?
Here are the facts: February 14 represents an extra 9 million kilograms of CO2 released into the atmosphere – on top of everything we already release into the atmosphere daily. Heart shaped balloons, cut flowers and gift bags don't look so pretty piled up in a landfill. Shouldn't a global celebration of love mean loving our globe, too?
4 Sustainable Valentine's Day date ideas
There are so many ways to express love beyond material gifts. Whether you're on a budget, you don't believe that love should be expressed with materialism or you're trying to live more sustainably like us here at Happsy, here are some sustainable Valentine's Day date ideas for you and your loved ones.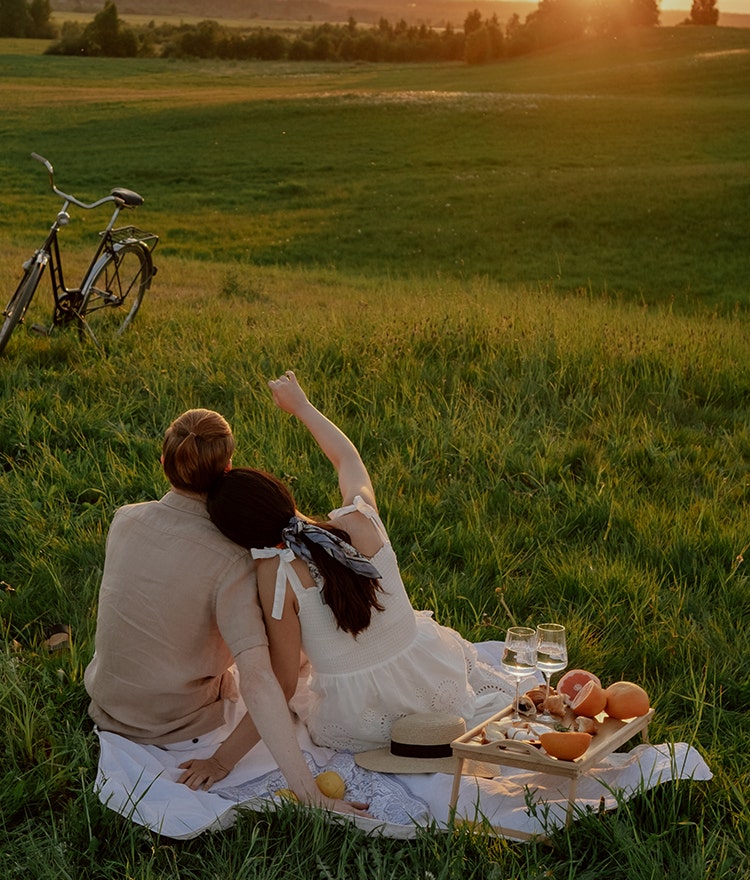 For warmer weather: plan an organic picnic
If you live somewhere where February 14th is outside weather, lucky you. Take advantage of it!
Imagine it: strolling through the park, hand in hand with that special someone, toting a picnic basket packed with fruits and cheeses and sandwiches (organic of course), finding a grassy spot the lay down a blanket and snack (with reusable cutlery, of course). Romantic, isn't it? What better way to appreciate nature than to stop and smell the roses – literally!
Even if you live somewhere cold and snowy, a picnic might be a super romantic option ... bundle up, grab thermoses of homemade soup and hot cocoa, and make sure to snuggle close!
For the homebodies: home-cooked dinner and a movie
You don't need to go to a fancy restaurant to have a romantic evening! There's nothing more comforting than a cozy, home-cooked meal (in your sweats is even better), and you'll save on transportation emissions and probably save some money, too. Bonus points if you can prepare one of your partner's favorites … with local or organic ingredients!
After dinner, put on a sentimental film and dim the lights for the movie-theatre experience. In a long-distance relationship? Watch parties are a great way to connect with loved ones be they across the state, the country or the globe.
For the adventurous types: prioritize experiences over gifts
Love isn't measured by one's worldly possessions (although it's nice to receive a gift from time to time, of course), it's measured by the memories you share together. So rather than getting your partner a cheesy gift that likely won't last a lifetime, plan an experience that's memory will.
Need inspiration? That's what we're here for – check out these ideas:
Concert tickets

Museum/theatre visit

Hotel/spa experience

Fitness workshop

Ceramic/painting workshop

Hikes/camping trip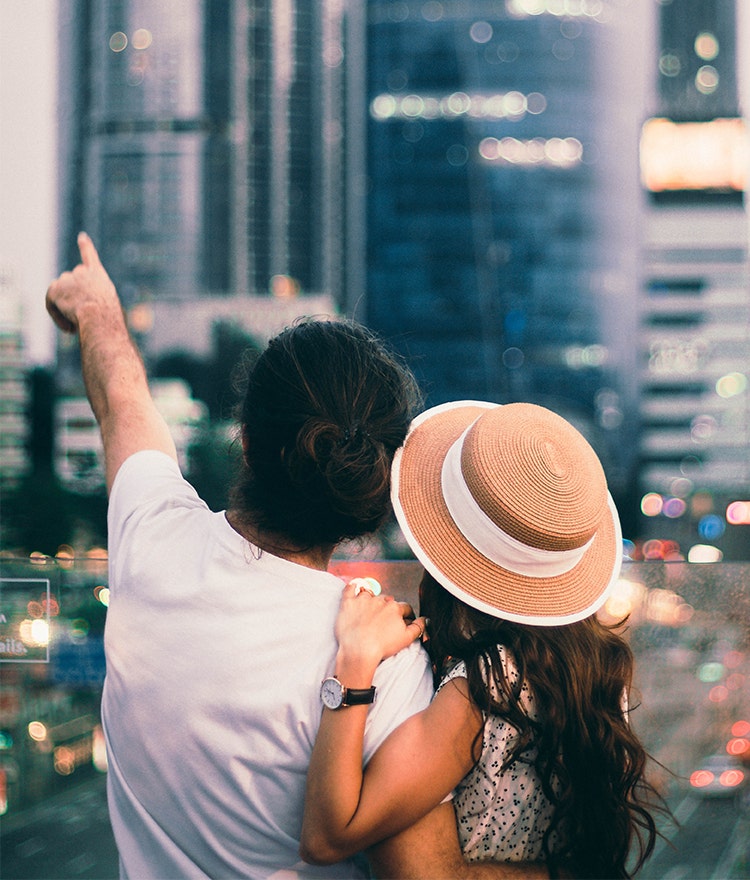 For the procrastinators: get creative
You know who you are, procrastinators. Valentine's day rolls around, the plans are made, the clock is ticking, and you still don't have a gift for that special someone. It would be easy to stop at the grocery store, grab a cheap teddy bear, box of assorted chocolates, and whatever bouquets are left that day and be on your way … but that's not the most sustainable route to take. (Or thoughtful, for that matter!)
Instead of a bouquet of flowers that will be wilted and trashed by next week, try a plant! It will last for years if cared for properly, and every time they see it in their home, they will be reminded of you. Instead of a box of mediocre, mixed chocolates in excessive paper packaging, stop at a local bakery and pick up some pastries instead. Small businesses generally have a smaller negative impact on the environment, and who doesn't love supporting local businesses?
Greener ways to celebrate with friends
Galentines day, anyone? If you're planning a soiree with your friends, don't let us rain on your parade – there's a sustainable way to do just about anything. Your rom-com marathon and pizza night doesn't have to come at the expense of the plant.
Opt for reusable dinnerware, rather than single-use plastics – the 30 minutes of dishes you'll have to do at the end of the night are nothing compared to the thousand years it takes one plastic fork to decompose in a landfill. Reusable decorations mean that when next year rolls around, you won't have to invest again –and if you can thrift them, even better! Carpool with friends heading to the same party to reduce your travel emissions, and blast your favorite love songs on the drive.
Pets deserve Valentine's love, too!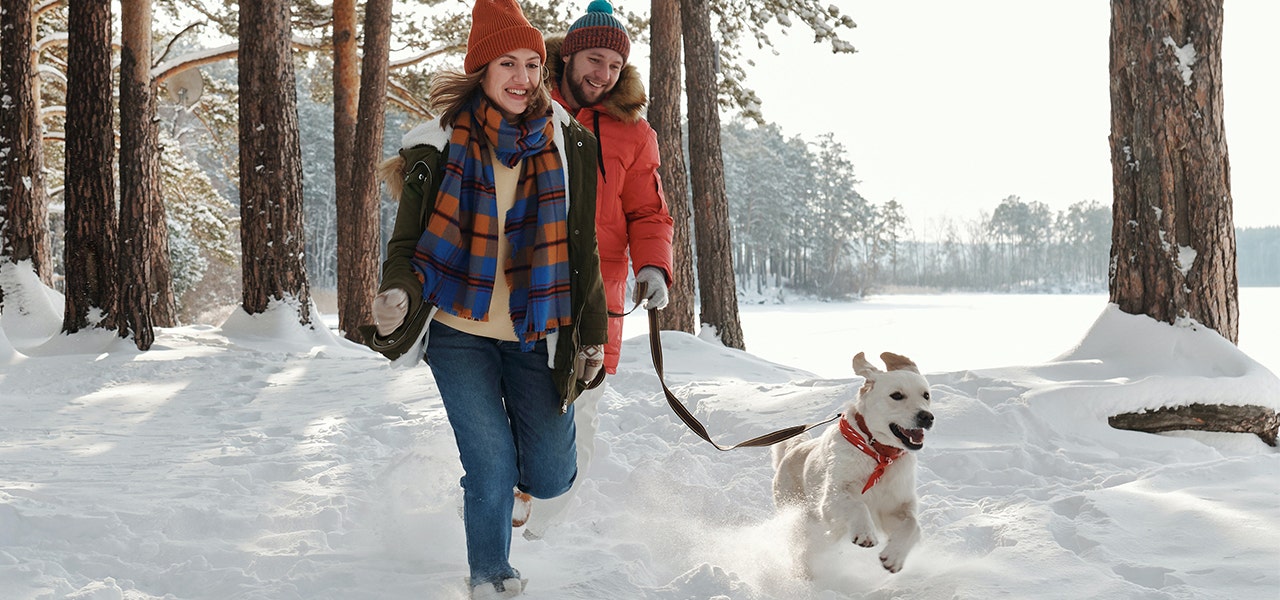 There's nothing better than loving on your pets – and let's be honest: they deserve it the most! Treats and toys in plastic packaging make for easy gifts, sure. But they're not the most planet-friendly option.
Dogs are social animals. For man's best friend, a walk means more time to spend with their best friend and pack leader—you! And if you've got a social kitty, some extra playtime or snuggles goes a long way … probably more than another toy that will get batted under the couch and lost forever. And have you tried making homemade pet treats before? They taste better and are better for your fur babies. (You probably don't want to know what they put in the treats at the grocery store – yikes!)
Happsy Habits … they make our lives better! Whether you're planning another holiday celebration, like an eco-friendly Thanksgiving, or simply looking for greener ways to relax, Happsy's blog has got you covered – call it our Valentine's gift to you, our community we love most of all!